Memorial bench planned at site of Federal Way Navy veteran's murder: 'This case is in no way cold'


FEDERAL WAY, Wash. -- The widow of a  Navy veteran and UW electrical engineering student shot to death while walking his dog says a memorial bench will be installed in his honor at the site of his murder in Federal Way.

Adam Gutierrez was killed on the corner of SW 356th and 18th Avenue SW on May 10.  Crews have poured the concrete pad and the bench is on order. It's expected to be installed the first week in September and will have a plaque that reads 'In Loving Memory of Adam Edward Gutierrez'.

"I'm hoping this bench will serve as a reminder to the community both of Adam's continued presence and the ongoing investigation into his death. It brings me some comfort to know that his name, on this bench, will be part of the city he loved well after I am gone,' said Marianne Gutierrez.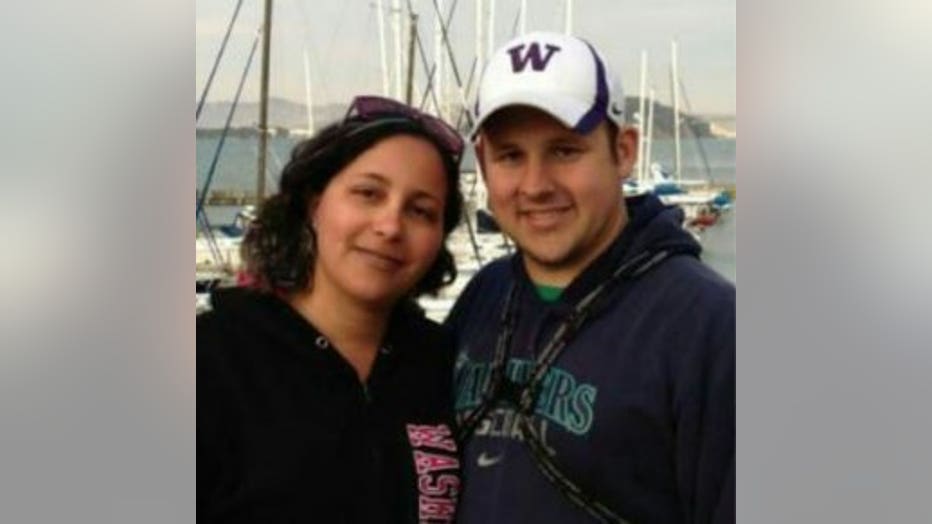 The cost of the memorial bench was paid for by the Gutierrez family. The installation and new concrete was done by the city of Federal Way.

"This case is in no way 'cold' and we continue to follow active leads as detectives cull through forensic evidence," said Cathy Schrock with Federal Way Police.

Investigators are also working to solve the murders of Alex Kelley and Frank Cohens Jr., who were killed within 48 hours of Gutierrez.  No arrests have been made.

Crime Stoppers is offering a $17,000 reward for information leading to an arrest and charges in Gutierrez's case. If you know the identity of the gunman, call the hot line anonymously at 1-800-222-TIPS or submit the tip online at www.safecityfw.com.