Meet Huckleberry and Hawthorne: Grizzly cubs make their debut at Northwest Trek Wildlife Park


EATONVILLE, Wash. -- Hello, Huckleberry and Hawthorne!

Two orphaned grizzly bear cubs will make their debut Thursday in their new home at Northwest Trek Wildlife Park.

The two orphaned cubs, one from Alaska, the other from Montana, will appear in their renovated habitat separately at first, according to park officials.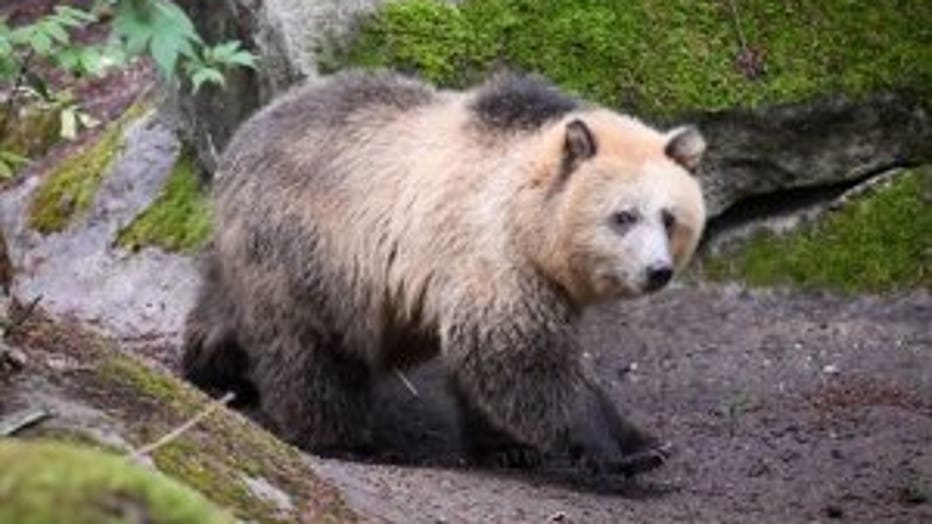 Huckleberry, an orphaned grizzly cub from Montana, has a new home at Northwest Trek. Photo courtesy Northwest Trek Wildlife Park


Bear keeper Angela Gibson said each cub needs time to explore on his own, and the adopted "brothers" need to get to know one another a little better before they share the forested exhibit space. 

Starting Thursday, the public can expect to see Hawthorne, the cub from Alaska, from 9:30 a.m. - 11:30 a.m. daily and Huckleberry, the cub from Montana, from 1 p.m. - 3 p.m. daily.

These are the first grizzly bear cubs at Northwest Trek in the wildlife park's 43-year history.

The two bears arrived at Northwest Trek last month, and fans of the park helped to vote and select their new names.

They likely would not have survived alone, officials in Alaska and Montana said. They are not able to be released into the wild.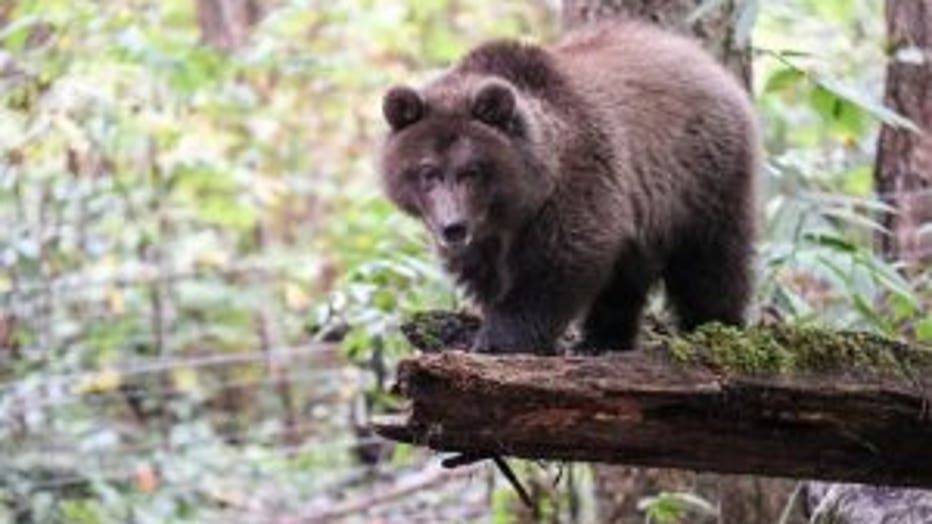 Hawthorne, a grizzly cub from Montana, has a new home at Northwest Trek. Photo courtesy Northwest Trek Wildlife Park


The bulk of the nearly $600,000 cost for completely renovating the quarter-century-old grizzly bear habitat was paid for with bonds approved by Tacoma voters in 2014 to build and upgrade facilities across the sprawling Metro Parks Tacoma district. Metro Parks owns and operates Northwest Trek Wildlife Park and Point Defiance Zoo & Aquarium, both of which are award-winning zoos accredited by the Association of Zoos & Aquariums.

The cubs' names are in keeping with the wildlife park's recent tradition of naming animals for geographic features, regions, towns, cities or trees, plants and flowers of the Northwest.

Metro Parks Tacoma Commissioner Erik Hanberg said officials hope the cubs will inspire Northwest Trek guests to learn more about grizzly bears and the challenges they face in the wild.

But some patience will be required.

"Although we feel that Hawthorne and Huckleberry are ready to roam their exhibit and make their debut for the public, the hours they're viewable will be limited at first," said Northwest Trek Zoological Curator Marc Heinzman.

Learn more about the park and its newest additions here.