Medical emergency blamed for fatal crash near Eatonville


EATONVILLE --  A 34 year-old Puyallup woman and her 7-year-old daughter were in critical condition Thursday after a deadly head-on crash on State Route 7 near Eatonville Wednesday.

The woman is being treated at Tacoma General Hospital, her daughter at Seattle's Harborview Medical Center.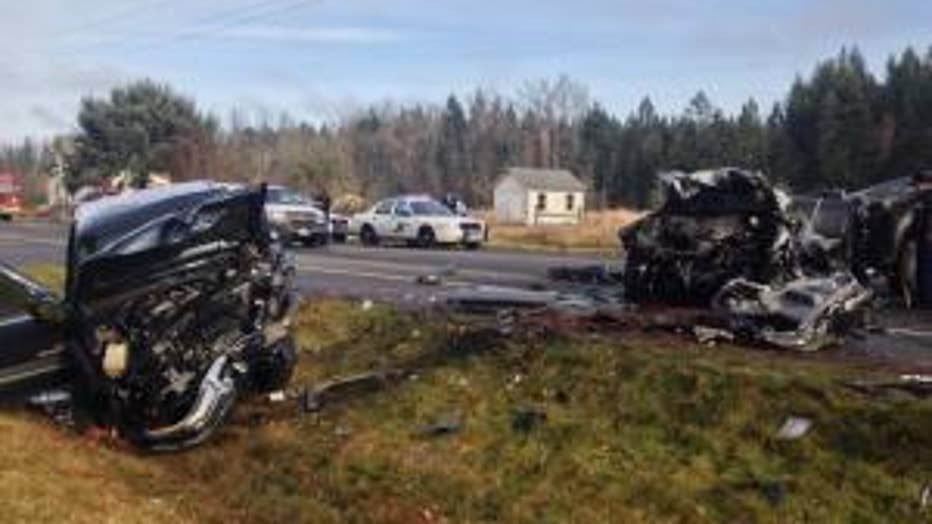 The woman's husband is in serious condition at Tacoma General.  There were three other kids in their vehicle.  A 3-year-old boy and 4-year-old girl are listed in satisfactory condition at Mary Bridge Children's Hospital and an 8-year-old girl was treated and released.

The crash occurred at about 10 a.m. near 316th Street E.   The Washington State Patrol said 48-year-old Glenn Fitting died at the scene.  Investigators say 10 minutes before the crash, Fitting called his girlfriend complaining of chest pains and said he was going to drive himself to the hospital.

"We don't want you getting into a car. You're increasing the risk to yourself, your friends, the community as a whole and that's what we recently saw," said Assistant Chief Ed Hrivnak with Central Pierce Fire & Rescue.  "If you're having chest pain, shortness of breath, diabetes or a seizure disorder, you don't want to be driving with those kinds of things.  We want to take care of you.  That's what the medic and engine units are for."

Emergency crews say the best thing to do if you are home is to stay there and call 911.  If you are already on the road, pull over to a safe location and wait for help to come to you.

"Don't take the chance to try to drive to the hospital because you never know.  This is a tragedy and we wish this driver would have chosen another option," said trooper Guy Gill with Washington State Patrol.