Meals on Wheels programs stretched as seniors told to stay home during pandemic


LYNNWOOD, Wash -- Local meals on wheels programs have never seen so much demand. Homage Senior Services of Snohomish County will deliver more than 5,000 meals this week and the calls keep pouring in.

65-year-old Bruce Rhodes came out of retirement to deliver meals. His day starts at 5 am, packing up grocery bags of food and loading his Homage van.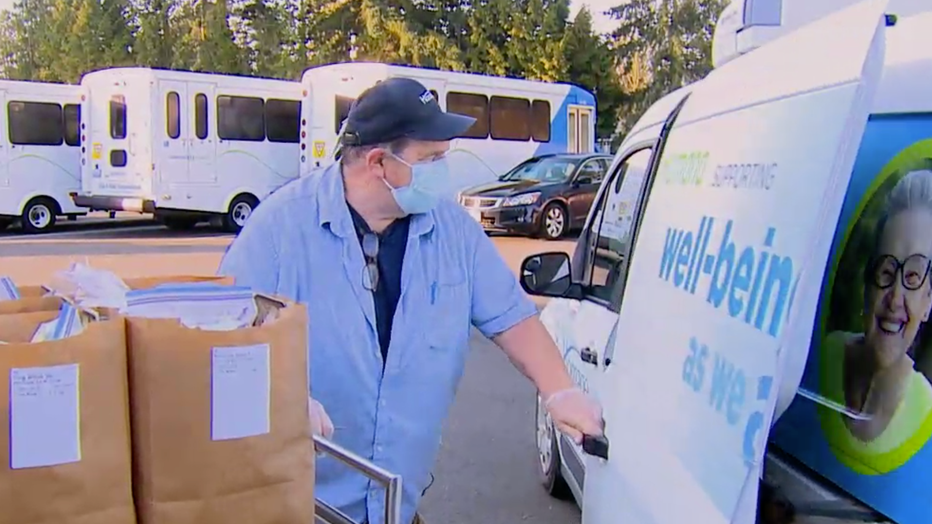 Rhodes said, "I tell everybody it's the best job I've ever had. It brings a smile to people's face everywhere I go."

With a brown bag packed full of essentials foods, Rhodes arrived a the Everett home of Mary Smith.

"He's my best friend," Smith said about her Homage delivery driver. "He makes my day... to see Bruce, it all feels like it's getting better. "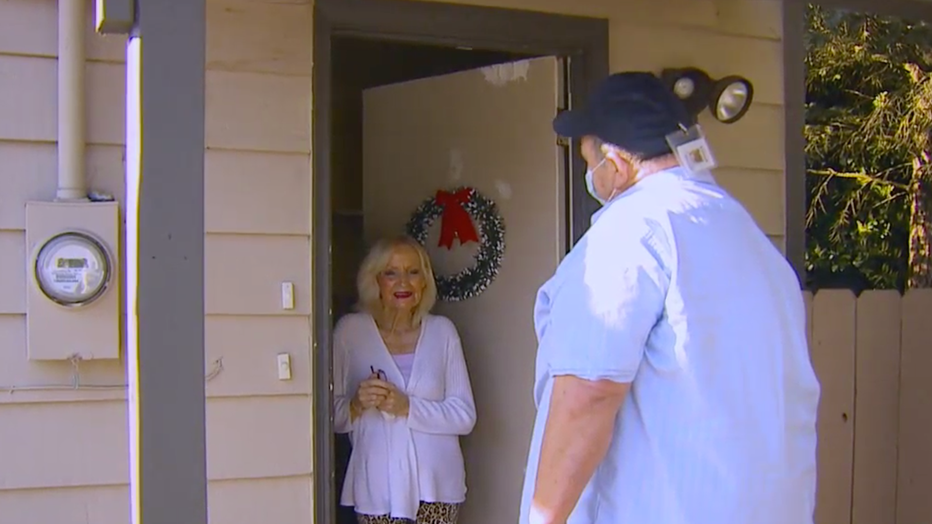 Rhodes responded, "They really look forward to my visit. Sometimes they look forward to it more than my family does. It's hard to explain how satisfying that is."

Its' also satisfying to know he's keeping our most vulnerable population at home, at a time when they are in such great risk.

"With this COVID-19, a lot of people are just being real cautious and wisely so," Rhodes said. "We're able to come out in a cautious way and still deliver food to people that are afraid to go out."

As demand increases, the staff and volunteers at Homage are working longer hours. On this day, Rhodes has 26 deliveries. He'll sometimes driver 200 miles in a given day. He never complains. He realizes serious times call for deeper dedication.

Rhodes said, "I just feel real satisfied at the end of the day that I've touched base with a bunch of my friends, and made sure they are still doing well."

If you would like to learn more about Homage Senior Services or support the local nonprofit at this critical time, go to: Homage.org