Mayor-elect Murray hopes to work with Sawant on City Council


SEATTLE -- In the same election that Seattle voters put Ed Murray in office, a career politician who vowed to bring a less-divisive style to City Hall, they also elected a socialist firebrand to the City Council, Kshama Sawant

"The council is actually moving into a period of its history that looks more like my 18 years in the Legislature," Murray said.  "They are going to districts, and obviously in the Legislature you have people on all sides of the spectrum, from the far, far right to the left, to people in the middle."

He doesn't see Sawant as a problem.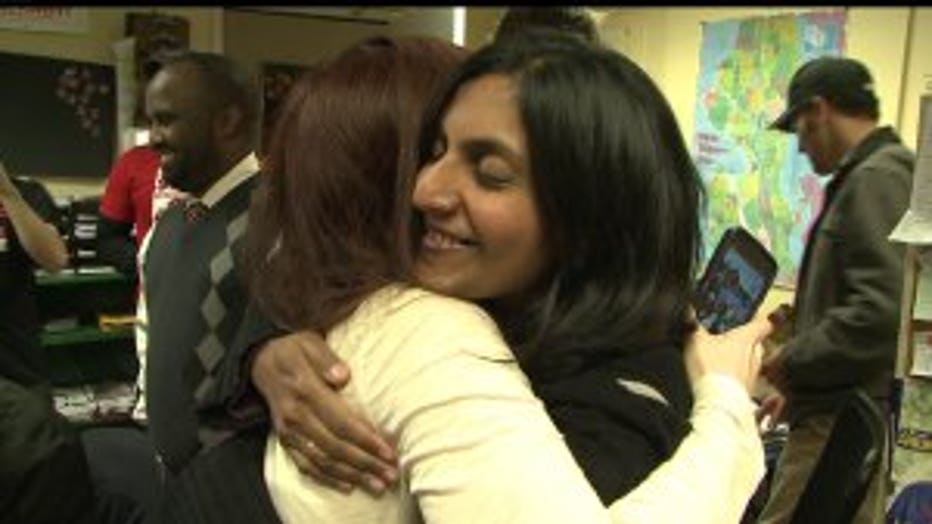 "It doesn't have to be 9-0 votes all the time," he said.  "The nature of our system of government there should be a tension between the executive and legislative branch."

The mayor-elect admits that his first order of business is controversial, forging a deal to raise the minimum wage.  He campaigned on $15 an hour, but said it would likely have to be phased in over several years.

How will he bring the parties together, like Sawant and the Chamber of Commerce, to forge a deal?

"Well, you know, you gotta work hard at it," Murray said.  "You got to do a lot of shuttle diplomacy."

The mayor-elect says he "doesn't know" if he can avoid a citizen initiative like in SeaTac, but hopes it doesn't come to that.

"I worry about a ballot measure polarizing all of us, and potentially not being able to win at the ballot," Murray said.

Murray says the biggest surprise since the election is the amount of "security" he now experiences.  "It's just an adjustment," he said.