Mayor announces new police chief nominee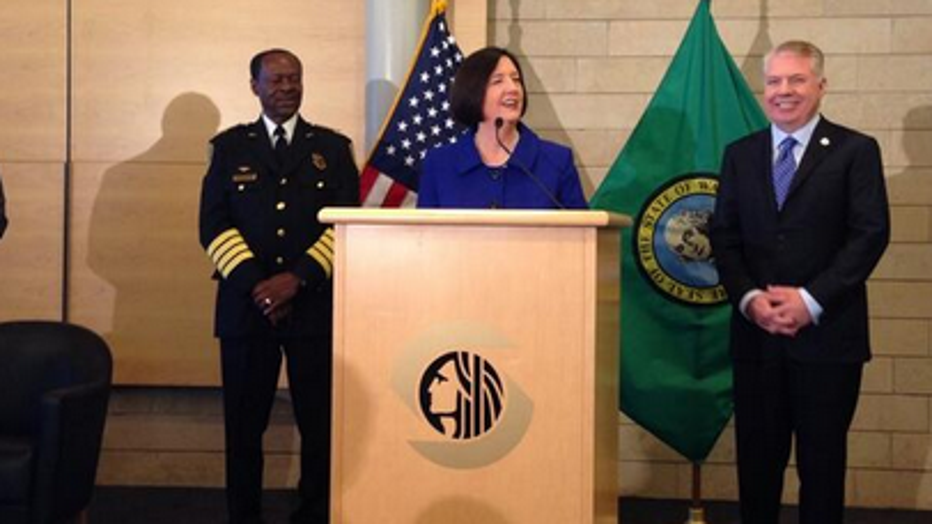 Kathleen O'Toole being named new SPD chief


 

SEATTLE -- Mayor Ed Murray announced Monday morning that Kathleen O'Toole would likely be Seattle's next police chief.

O'Toole was the former Boston Police Commissioner. She was one of three finalists for the Seattle position, which has been held by interim chiefs since former chief John Diaz announced his retirement in 2013.

O'Toole, 59, would be Seattle's first female chief and would lead Seattle's 1,300 officers if confirmed. She was the first female police commissioner of Boston. She will make about $250,000 a year.

The longtime law-enforcement officer promised to work hard if confirmed into her position.

"I promise to work tirelessly on behalf of this community," O'Toole said.

She said she would focus on bringing trust back to the community, restoring the department's confidence in itself, working on violence prevention and policing efficiently.

"We are running a big business," she said. "We will run the Seattle Police Department efficiently like a business."

The new police chief nominee needs to be approved by the city council before officially being appointed, and officials said they hope confirmation will come before the end of June. O'Toole said a transition period would last about 30 to 60 days, and said she would strive for a "collaborative" transition.

"I certainly don't claim to have all the answers," she said.

Seattle Public Safety Committee Chair Bruce Harrell said they are accepting public comment on O'Toole's nomination.

This story will be updated as more information becomes available.