Maybe -- just maybe -- you haven't had your last Paseo sandwich
SEATTLE -- There may still be hope of once again sinking your teeth into a delicious Cuban sandwich from Paseo.

A Seattle-based group has launched a Kickstarter project to raise money to "buy and re-open Paseo, hire the original employees, and provide livable wages and benefits."

The announcement of Paseo's closure devastated many Seattle foodies earlier this week. The vastly popular restaurant was known to have a huge following lines out the door during all hours of the day.

Paseo Caribbean Food, Inc. has filed for bankruptcy. The company lists its assets at $81,971 and liabilities of $30,245 in bankruptcy documents first obtained by the Seattle Times.

Part of the company's liabilities include unpaid wages to more than a dozen workers and money owed to vendors and utilities, documents show.

The Kickstarter page by a group called Savvy Orders has a fundraising goal of $250,000. Here's their idea:

Paseo, the legendary Cuban sandwich shop has sadly closed its doors.




Ranked No. 2 on Yelp's Top 100 Places to Eat in America. Paseo was a Seattle staple near and dear to our hearts.

We won't be changing the employees or recipes, but we will be changing the work environment, including providing benefits and fair wages to all employees.

When we found out Paseo was shutting down, we were stunned, sad, and angry. How could it be?

The $250,000 goal represents a small portion of the total cost to purchase and operate Paseo, we created the Kickstarter to give the community part ownership, and a stake in the operations of Paseo.

Paseo is more than a sandwich shop. It's part of Seattle culture.  Help us save this Seattle Institution.  Be a part of Paseo forever!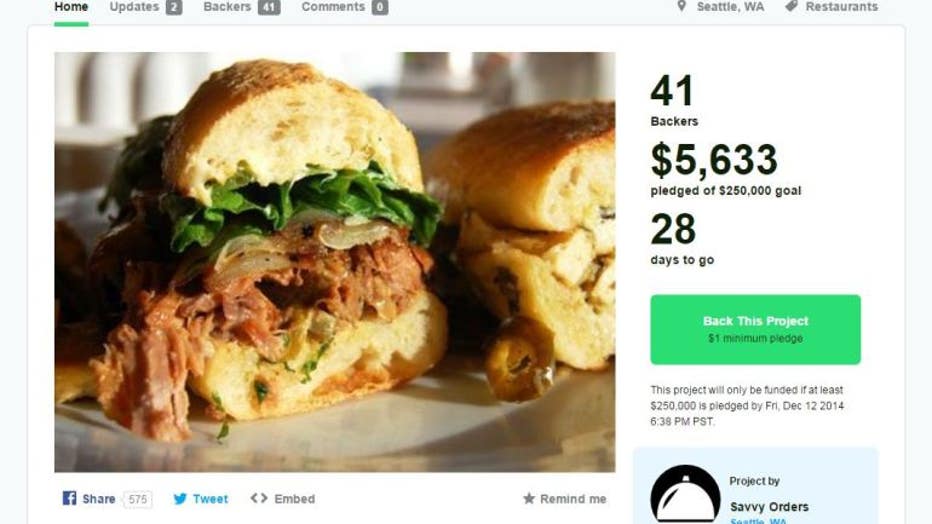 The people behind the project call themselves"a group of young Seattle entrepreneurs and tech enthusiasts that love food and technology (in that order)."

As of late Thursday, the page had raised more than $5,000 with dozens of backers. The project needs to reach its goal by Friday, December 12th to become a reality.