May Day: Police, businesses prepare for worst, hope for best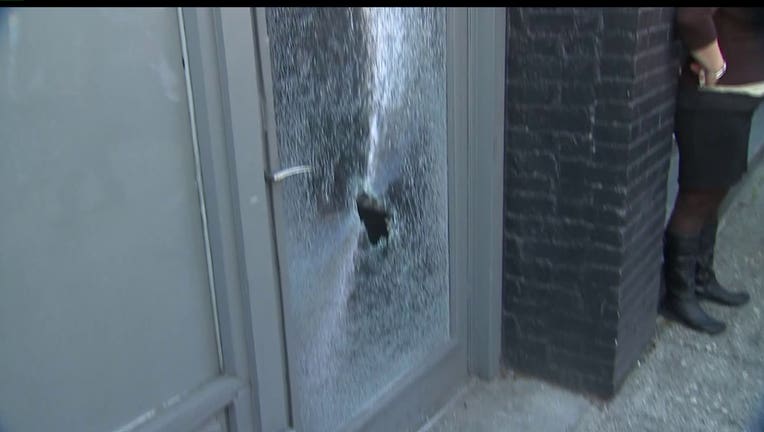 SEATTLE -- The weather isn't the only thing heating up on Thursday.

Because of clashes between police and protesters during the past two May Days, businesses are hoping not to be caught in the crossfire once again this year.



Mod Pizza will have extra staff to be on standby Thursday to protect their storefront in case demonstrations turn violent.

"We definitely need to man up and watch out," manager Sal Lavacca said.

Their patio chairs and tables will go inside so they can't be used as weapons but they already know May Day will cost them.

"It's a very expensive day -- more staff, less customers; they are fearing the worst so they stay away," Lavacca said.

"I know a lot of people are trying to avoid downtown. Definitely don't want to be in the way of potential riots," Maria Hayhow said.

It's not just businesses and police who are gearing up. Seattle Central Community College has canceled all Thursday night classes so students don't have to navigate through potential chaos.

Seattle police tell Q13FOX News that they are picking up more chatter from self-proclaimed anarchist groups promising to disrupt traffic. Officers say they will only step in if the crowd gets out of hand.

But outspoken Seattle City Councilwoman Kshama Sawant has her eye on the police.  She released a statement on Wednesday night, which reads in part.

"The Seattle Police are acting in a repressive, anti-democratic manner along with the corporate owned mass media who are attempting to whip up a polarized state of fear. The Seattle Police have an unfortunate track record of violence and cracking down on activists and using pepper spray indiscriminately (including on journalists), which has been rampant during prior May Day events.

"I appeal to those young people and activists who are protesting the Youth Detention center to not fall into the trap of the police and instead act in a peaceful manner and join the mass, non-violent demonstration for immigrant and workers' rights."


City Councilman Bruce Harrell, chairman of the council's Public Safety Committee, is staying away from pointing fingers. His spokesperson on Wednesday said that Harrell's focus was to work with the Seattle Police Department to make sure May Day is safe, peaceful and constitutional.