May Day hijacked by anarchists, a new tradition in Seattle?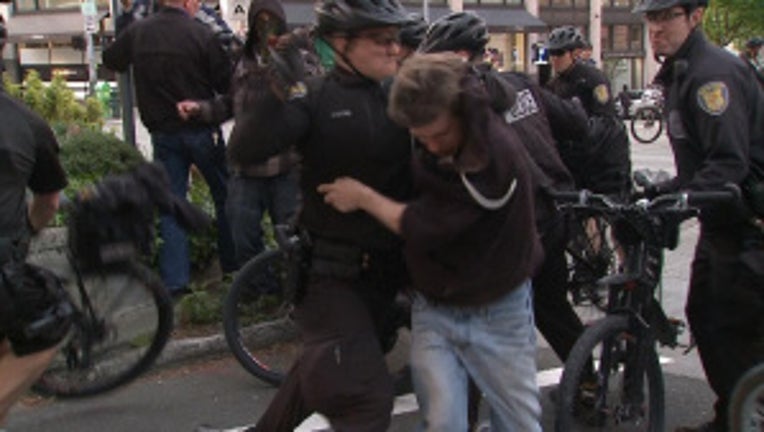 SEATTLE -- Organizers of the immigration march say their day was overshadowed by anarchists who hijacked May Day.

Latino Advocacy worked with Committee Pro Reforma and organized a march that started at Judkins Park and ended at the Federal court house dowtown.

Thousands showed up in support for immigrant rights and the march was peaceful from start to finish. Latino Advocacy says it was frustrating to see the violence that later erupted. The group says they do not want to be tied to what the anarchists stand for.

The Puget Sound Anarchist's march took off in Capitol Hill and by the time the crowd reached Westlake Center the rally turned into a brawl causing police to use pepper spray and plastic bullets to subdue protestors. Seattle Police say the crowd started throwing rocks and metal pipes at random cars and police. Anarchists used objects like a hammer, beer bottles, flares and sticks to attack police.

On Thursday when Seattle Police were asked if this was the new tradition of May Day. Seattle Police said the city is better than that.