May Day events will block traffic; disrupt bus service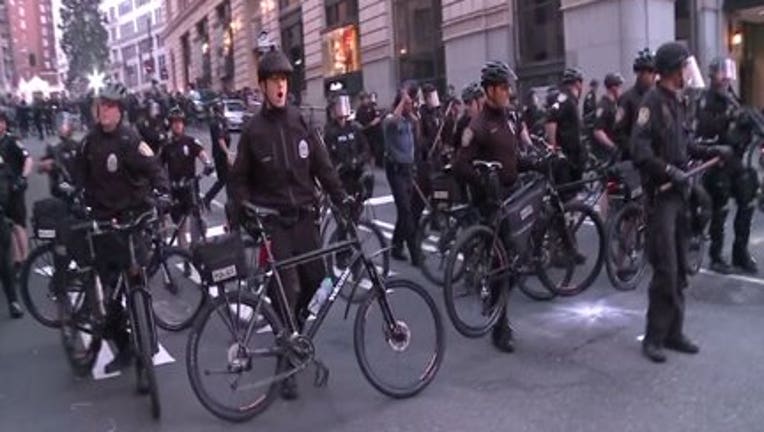 article


SEATTLE -- Hundreds of protesters are expected to march during a lengthy protest this afternoon which will block traffic on several downtown city streets and leave hundreds of people stranded for several minutes.

Hundreds of protesters plan to begin their march at 3 pm this afternoon and block several city streets as they make their way to Westlake Park in downtown Seattle.

Police will block intersections throughout the parade route as protesters make their way to a planned concert at 5 pm.

Beginning at 3 pm, protesters will march north on 20th to South Jackson St., west on Jackson to Boren Ave., north on Boren to Madison St., west on Madison to 4th Ave., north n 4th to Pine St. and continue to Westlake Park.

Portions of 4th Avenue will be closed from 3:30-4:30.

Police are expected to block a portion of Pine Street from 3-7 p.m. These closures will impact 16 bus routes and hundreds of riders during those times. King County Metro advises riders to plan ahead and find an alternative bus stop or route.

Commuters driving their own vehicles will be impacted by this big event. Motorists are encouraged to leave the downtown area early if they can to avoid the congestion and closures.

Other non-permitted rallies and marches are expected and could impact traffic this evening. A gathering of protesters is expected at Seattle Central Community College at 6 pm. SCCC has decided to cancel dozens of classes tonight because of this rally. Another demonstration might take place at the Youth Service Center at 12th and Adler.