May Day 2013: What can you expect in Seattle Wednesday?


A year after riots in downtown Seattle, police say they're ready for anything that might happen on this May Day. But what may happen is anyone's guess.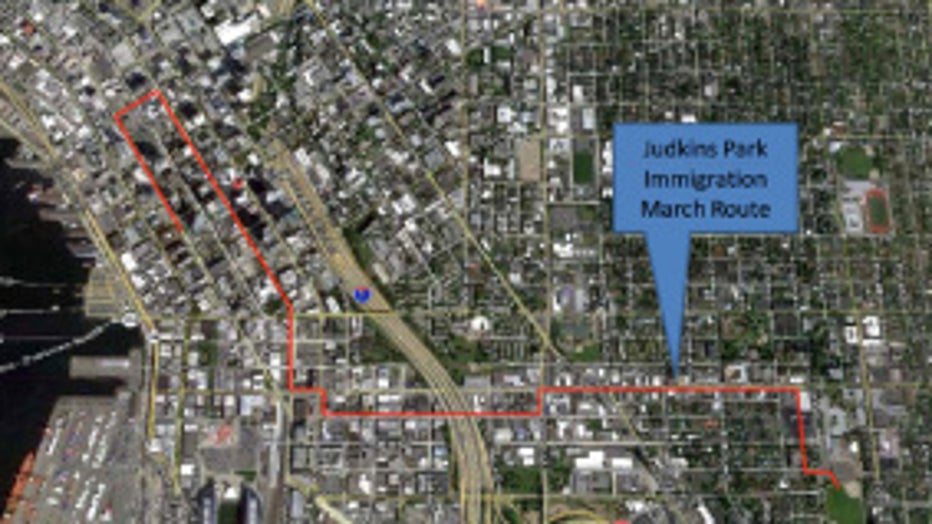 The Seattle Police Department, however, advised residents and commuters on its blog that they will see a large crowd winding its way through the Central District and downtown Seattle Wednesday afternoon and evening as part of the 13th Annual May Day March for Worker and Immigrant Rights.

The rally will leave Judkins Park—at 21st and S. Norman Street in the Central District—at 3 p.m. and head north on 20th Avenue S., winding through downtown to the Jackson Federal Building on 2nd Avenue and Marion Street.

A map of the march route is above. Here's where demonstrators will be marching:


The march is expected to arrive at the Jackson building at about 4:30 p.m.

At 6 p.m., a second no-permit march will leave Seattle Central Community College. There is no official route map for the second march.

There will be "a large number of uniformed officers" around Wednesday's  rallies, the department said..