Material for temporary bridge already on site near broken I-5 span


MOUNT VERNON, Wash. -- Last Thursday, a tractor-trailer hit the overhead girder of the I-5 bridge over the Skagit River just seconds before part of the span tumbled into the water below. The state publishes the clearance height of bridges, but it's up to truckers to take responsibility for their own loads.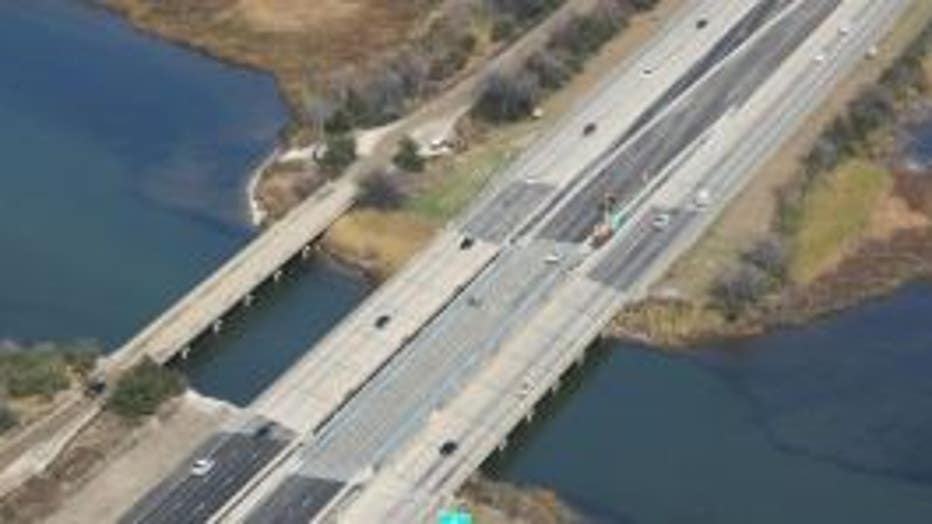 Acrow Bridge built this temporary middle span in New Orleans after Hurricane Katrina. (Photo: Acrow Bridge)


In fact, the truck involved had the proper permits and followed a route suggested by the state.

Retired truck driver Arvin Wright said Tuesday that he is curious to find out if the truck driver who hit the steel girders  took the necessary precautions before passing through.

"I don't put all the blame on the truck driver, if you don't have the right pilot car, that pilot should have radioed well before he hit the bridge," said Wright.

The National Transportation Safety Board will be interviewing the pilot driver on Wednesday.

If the investigation moves along as expected, the temporary bridge will be installed by mid-June.

For the past two days, dive teams sifted through tons of highway debris submerged in the Skagit River.

"It could be that there are clues in the river that they don't know about, and until they know all of those things we don't want to touch anything," Washington State Department of Transportation spokesman Broch Bender said.

Once the NTSB has all the pieces to determine what caused the bridge collapse, the priority for WSDOT will be to replace the broken part of the bridge.

"If we were to replace the entire span, that would require much more time much more money and it would also mean more vulnerable bridges would get delayed," said Transportation Secretary Lynn Peterson.

A New Jersey-based company, Acrow Bridges, will design the span that will plug the hole. The company specializes in prefabricated bridges and will design the I-5 replacement on site. Palettes of steel already line the streets here waiting to be molded into a temporary bridge.

"We are putting two bridges side by side," said Acrow Bridges CEO Bill Killeen.

Killeen says the bridge is designed for full interstate capability. WSDOT, however, will impose a limited capacity on the bridge until a permanent fix in September.

The replacement will have four lanes but it will have no overhead steel trusses like the rest of the bridge.

"I've been over bridges like that hundreds of times," said Wright, who added that he has not safety concerns regarding the temporary span.

The I-5 bridge is vital to interstate commerce, generating about $14 billion in revenue every year.