Massive Yesler Terrace redevelopment begins


SEATTLE -- The makeover has begun for Seattle's largest low-income community.  Yesler Terrace, the childhood home of such luminaries as Governor Gary Locke and guitarist Jimi Hendrix, will become a mixed income, high-rise neighborhood.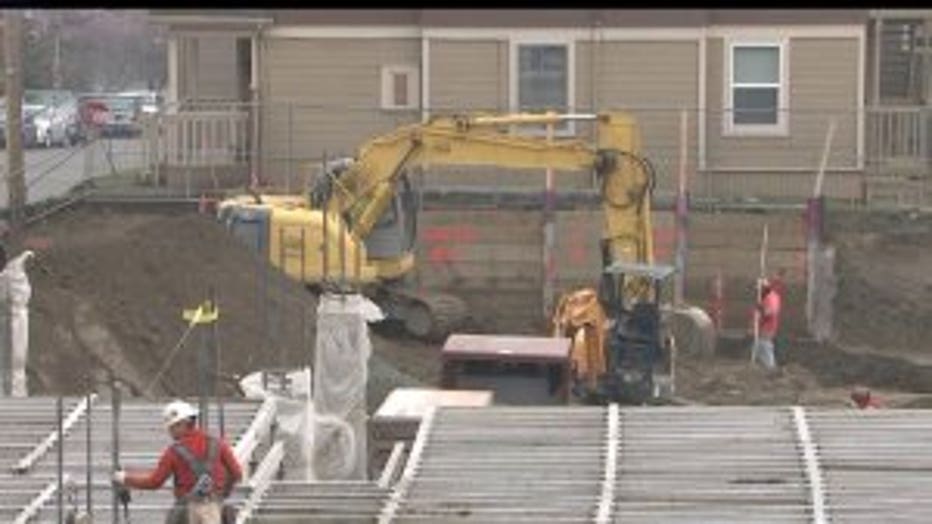 U.S. Housing and Urban Development Secretary Shaun Donovan was in town Tuesday to praise the project and see what the agency's $30 million grant is doing.

"This is as innovative, as comprehensive, as collaborative an effort as I have seen," said Donovan, "Not just anywhere in the country, but anywhere in the world."

The grand vision for Yesler Terrace is a dense community of over 5,000 housing units, with multistory residential buildings that accommodate all incomes.  That's a big difference from what is here now, a low-rise, low-income community with about 500 units.

The Seattle Housing Authority, which has run Yesler for 75-years, argues the makeover is necessary because, among other things, it needs the money from selling off property for market rate housing to pay for the reconstruction of the low end housing that is in disrepair.

"I'm excited that we're going to able to house more people," said Fitsum Abraha, who lived in Yesler Terrace for 13 years and now works for SHA. "I'm excited that we're going to be able house ADA units, those who have limited mobility, our disabled population, our families that need that extra bathroom to cut their routine by half.  I look forward to the future here."

Donovan toured Yesler Terrace with Senator Patty Murray and Congressman Adam Smith to mark the beginning of the $700 million makeover.

"Housing, healthcare, job training.  I don't think you can find another example where you have every aspect of what it takes to build a strong community," said Donovan.

But not everyone is happy with the plan. "It's a tremendous loss," said Seattle Displacement Coalition leader John Fox.  He argues that the new Yesler Terrace will wipe out a 75-year community that has thrived for generations.  "This was an incredible asset and could continue to be an asset, and we're destroying it for high density, expensive development."

The Housing Authority guarantees that everyone who lives here now can continue to live here in subsidized units in the future.