'Mass Die In' closes mall indefinitely (PHOTOS)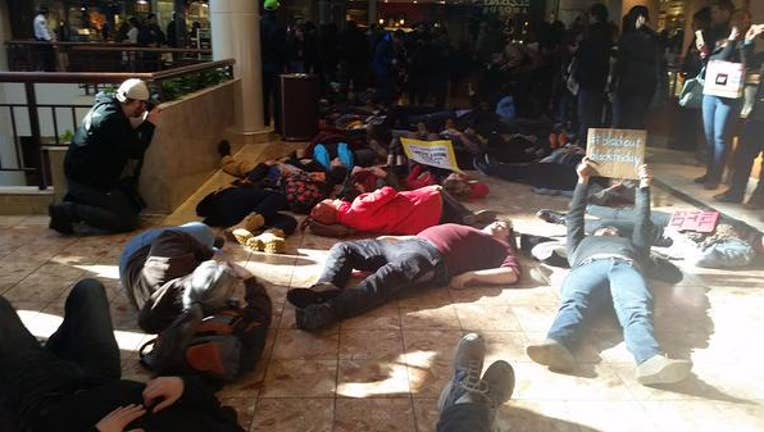 RICHMOND HEIGHTS, MO -- Demonstrators boycotting Black Friday and protesting the Ferguson grand jury decision staged a "Mass Die In" at a mall in St. Louis Friday, closing the mall for an indefinite period of time.

According to KTVI, hundreds protesters laid on the floor of the mall for four and a half minutes of silence to allegedly represent Mike Brown's blood on the ground.

The movement was organized on social media using the hashtags #NotOneDime,#Blacklivesmatter and #Stlblackfriday.

According to various social media posts, police let the protesters peacefully demonstrate and closed the mall.

No arrests have been made.




https://vine.co/v/OniWa1Ii1Wp

To view a live blog of this story, click here.