Masked man tries to snatch White Center toddler from yard


WHITE CENTER -- The King County Sheriff's Office is looking for a masked man who tried to snatch a White Center toddler out of his yard.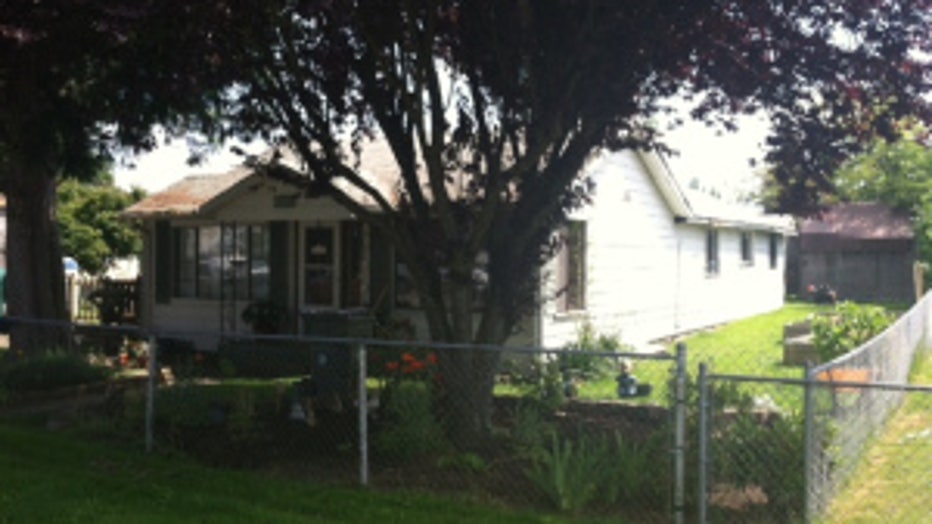 It happened around 6 p.m. Sunday in the 10400 block of 3rd Avenue SW.  The family had just returned home from an outing and was getting ready for a barbeque. The boy's mother, Melissa, was chasing him to their strawberry patch on the side of the house when she felt a man brush up against her. When she turned around, she saw a man wearing a black ski mask, black clothing, gloves and carrying her son under his arm.

"I went after him and he fell and tripped, and as he fell my son fell with him. As soon as my son was on the ground I jumped on top of my son. That's when he started hitting and punching me and that's when I continued to kick and punch him back and try to get him away from me," Melissa said.

You can see visible bruising around her right eye and small cuts on her knuckles from the struggle. Melissa said the man finally jumped over her fence and ran away. She then ran inside with her son and called police.

"This woman is a hero in my book -- she did everything she needed to protect her child," said Sgt. Cindi West. "We responded immediately with deputies and a K-9 unit to search the area, but so far no sign of the suspect."

A professional tracker also came to the home to survey the property for evidence.

"You rarely hear this. Unfortunately our first thoughts were, is there some type of custody dispute going on? But there's not. Both parents were home and there are no custody issues.  They've lived here for many years. It's a really strange incident," West said.

Melissa's husband Corey Hines said he was on the deck getting ready to barbeque and by the time he heard yelling, his wife was running around the corner with their son.

Melissa told police the suspect was tall and thin and believes he was wearing green or blue shoes. Officers think he could live in that neighborhood.

If you have any information, call the King County Sherriff's Office at 206-296-3311.