Marysville veteran gets ultimate gift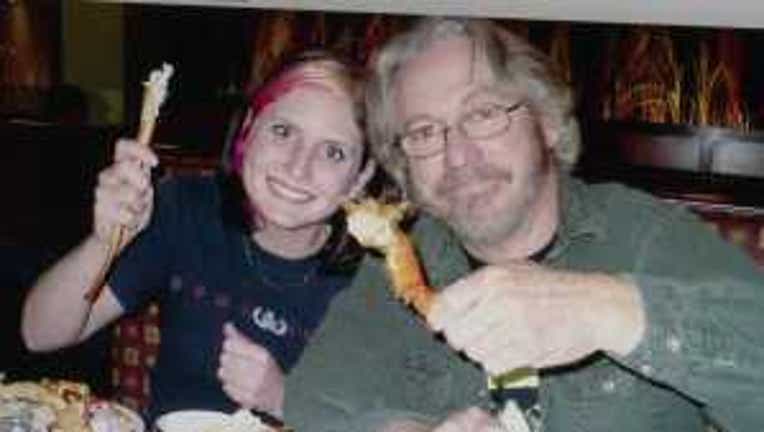 MARYSVILLE, Wash. -- It's the gift of life.

A 26-year-old Kansas woman is hoping to donate one of her kidneys to a Marysville veteran who is not a family member.

Frank Gibson,62, got the grim diagnosis of kidney cancer seven years ago when he was serving in Iraq. His job there was to diffuse insurgent bombs. But it's his personal war with cancer that reminds him every day that life is fragile, Gibson said.

"There are many nights and days the pain was so bad she would hold me and whisper prayers in my ears," said Gibson.

The cancer has since gone into remission, but so have Gibson's kidneys. Gibson undergoes five hours of kidney dialysis three times a week just to stay alive. And because none of his family members were a direct match, Gibson had accepted his life.

That is, until Renee Roberts of Wichita, Kan., reached out to him.



The two met during bomb training in the Air Force years back. Gibson was the oldest in the class. Roberts was the youngest.

"Since I was so young and away from my family he was my father," Roberts said.

They lost touch for a long time until last year when Roberts heard of her friend's difficult life and offered one of her kidneys.

"I have two and I only need one," Roberts said. "No one should die on dialysis."

Even though the veteran initially refused her offer, Roberts went ahead on her own to see if she could become the cure. "I kind of went behind his back and did some of the testing," she said.

As soon as she learned her kidney was compatible, Roberts said she wasn't taking no for answer.

"She said, 'look if you don't take my kidney I am going to give it to a stranger,'" Gibson said. "What do you do with that?"

After a year of constant communication and built up anticipation, the mother of three flew in from Kansas Sunday. The big transplant surgery is two days away. And the hope is Gibson will soon get his life back.

"The selfless act of giving somebody your kidney is amazing," Gibson said.