Marysville officer's case ends in mistrial; new trial set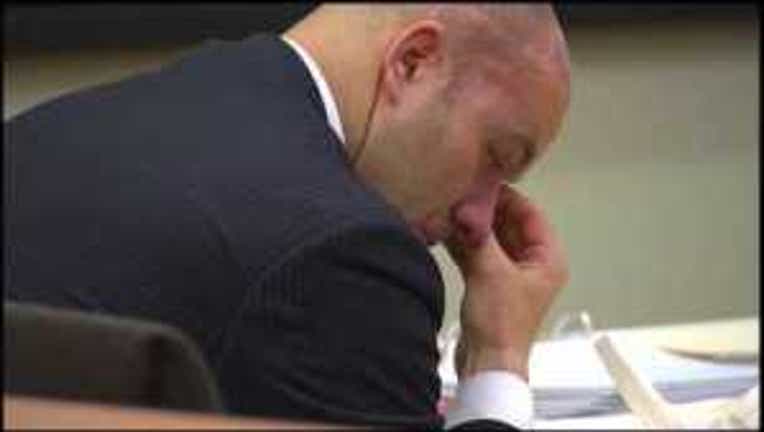 EVERETT -- The judge in the trial of Marysville police officer Derek Carlile, charged with manslaughter for the accidental death of his daughter, declared a mistrial Tuesday after a hung jury was unable to reach a verdict in the case.

A retrial date is set for Jan. 29.

Carlile is charged in the accidental death of his 7-year-old daughter, Jenna. She was shot by her 3-year-old brother, after their father allegedly left his handgun unsecured in the family van.

When the judge announced a mistrial Tuesday, the prosecution immediately asked for a new trial, prompting an emotional reaction from Carlile's family.



The defense said seven of the 12 jurors revealed they had sided with Carlile, believing that his daughter's death was not a crime but a tragedy.

"This is something we don't need lessons learned from; this is a parent's worst nightmare, this was an abberation because Derek was so careful in terms of storing his firearm at home," said defense attorney David Allen.

The Marysville police officer and his wife broke down as the defense attorney spoke about the death of their 7 year-old daughter.

"He said he immediately ran to the van and saw his daughter who had been sitting in the middle seat of the van slumped over with a blank stare on her face," Snohomish County sheriff's deputy Brian Odenborg said of Carlile.

Last week, jurors heard from first responders about the day Carlile's daughter was accidentally shot by her 3-year-old brother.

The prosecution blamed Carlile for leaving his children in a van alone with an unsecured handgun, knowing that his son was fascinated with guns.

On Tuesday, the prosecution said it was not surprised with the outcome.

"Sometimes things can be done differently in a second trial or sometimes it appears nothing will change by going forward," said Snohomish County Prosecutor's Office spokeswoman Joan Cavagnaro.

"It would be terrible for them to go through it again, not only will it be a waste of time, effort and resources for the state ,but the emotional upheaval would be cruel and unusual," said Allen.

Throughout the intense trial, jurors saw a father in agony and a courtroom packed with Carlile's supporters.

"It's a community grief because of the death of the Carlile daughter; they want to do everything in their power to show that they support them," said Allen

Carlile did not take the stand in his own defense.  Unless the prosecution decides to drop the case, the new trial will start on Jan. 29.