Mary's Place takes new approach to get homeless families into stable housing
SEATTLE -- We want to take a closer look at one possible solution to our growing homeless crisis.

This month, a federal report from the U.S. Department of Housing and Urban Development showed King County has the third largest homeless population in the country, behind New York City and Los Angeles County.
Now Mary's Place, an organization that provides emergency shelter and services for homeless families in the greater Seattle area, is trying a new approach. It's getting families back into permanent housing by helping out financially, but also holding them accountable.
Family living in their car, looking for housing
For 21-year-old Mario Moreno, his 24-year-old girlfriend Victoria Sweet and her 5-year-old daughter Alaina, home is where they park their Honda Accord at night.
"It's just difficult to keep your head up when you know you've got a family to support and you don't feel like you can support them just because a matter of circumstances," Moreno says with a tear streaming down his face. "But you do your best everyday."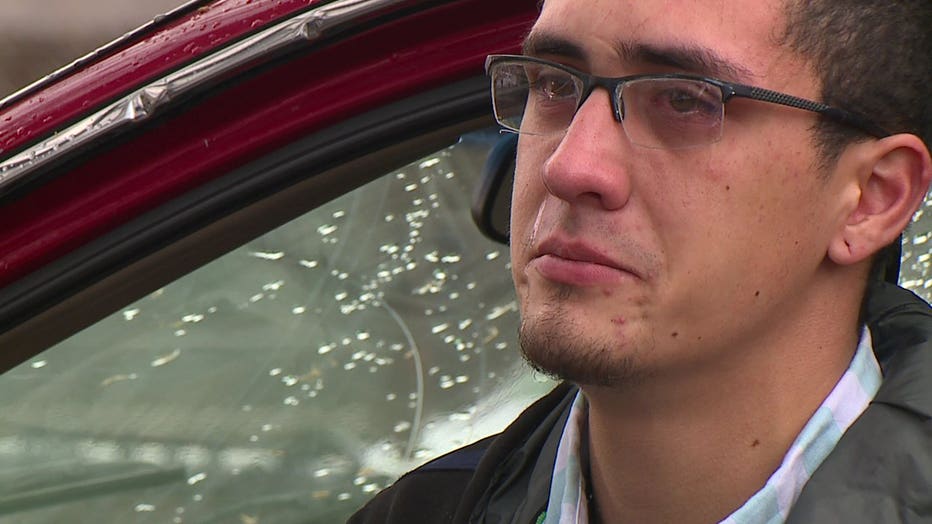 Moreno grew up in foster care. He says he's homeless due to a conviction for domestic violence that has made it nearly impossible to get a job.
Sweet is 12 weeks pregnant. She hates the fact that she's homeless while pregnant, but worries more about her 5-year-old daughter.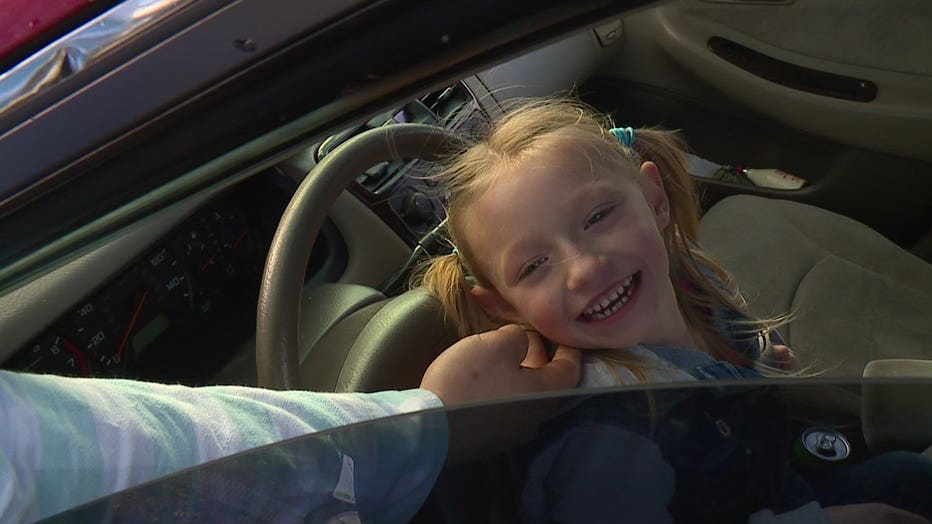 "Her crying about being cold and not being able to do anything about that," Sweet says. "That was really hard, yeah." 
They get by, making dinner on the trunk of their car. Mario works odd jobs to pay for food and gas. He likes to call it, doing his best to support his family.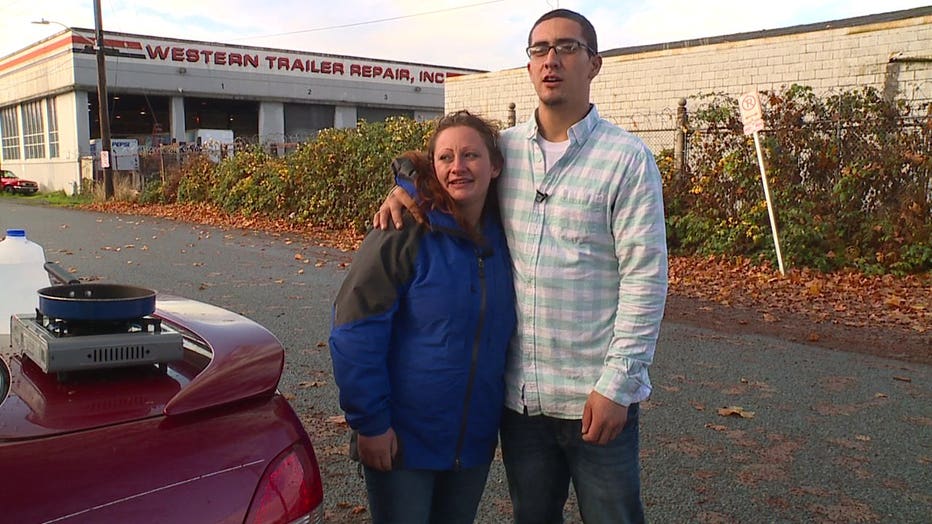 "Sometimes you feel like you don't have much to show for it," Moreno says. "But as long as they're happy, I'm happy."
Diversion, a new program for homeless families
Mary's Place is now working with Mario, Victoria and Alaina to find them stable housing.  
"You should know that most families have hit one glitch," says Marty Hartman, executive director at Mary's Place.  "And it will take the love and support of the community to move them forward and sustain housing."
The Seattle-based organization is looking to help bring an estimated 40,000 homeless children in Washington and their families out of the cold and into one of their area shelters, but there simply aren't enough beds to meet the demand.
For some families, there may be a better answer. A program called "Diversion."
"Diversion is diverting families from a shelter," Hartman says. "Currently unsheltered families and helping them move directly into permanent housing."
Mary's place puts up almost $2,000 on average to cover first and last month's rent and the damage deposit to get families into a new apartment or home.
"Sometimes it can be negotiating debt down, so they can qualify for housing," Clithero says. "Sometimes it's going to court with families."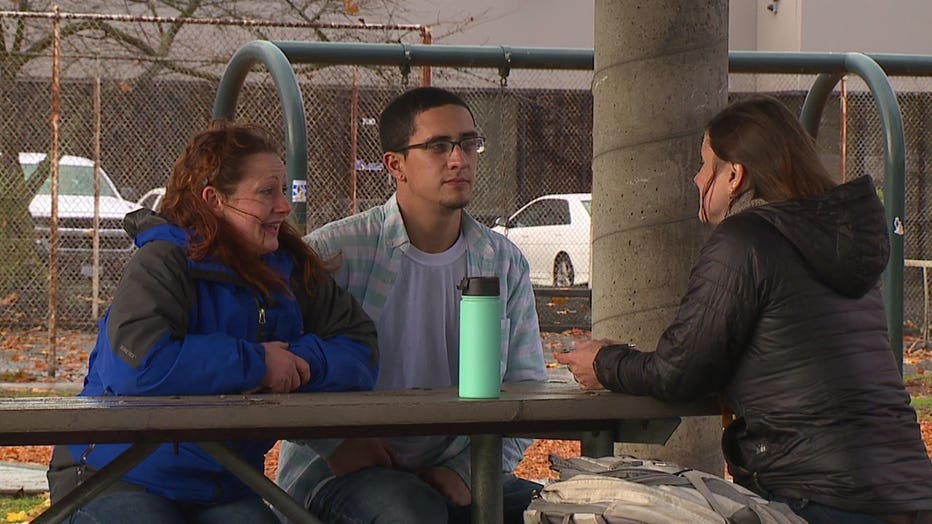 Those families are also accountable. They must find their own place that will rent to them and a stable job, so they can cover the costs long-term.
Clithero says, "I like to tell people 'you're leading this, what can I do to help?'"
Program gets results

Twenty-four-year-old single mother Gauula Lelea used to be homeless.

"My concerns were my kids. How was I going to feed them?" Lelea asks. "Where were we going to sleep?"
Lelea was downsized, lost her job, and became homeless.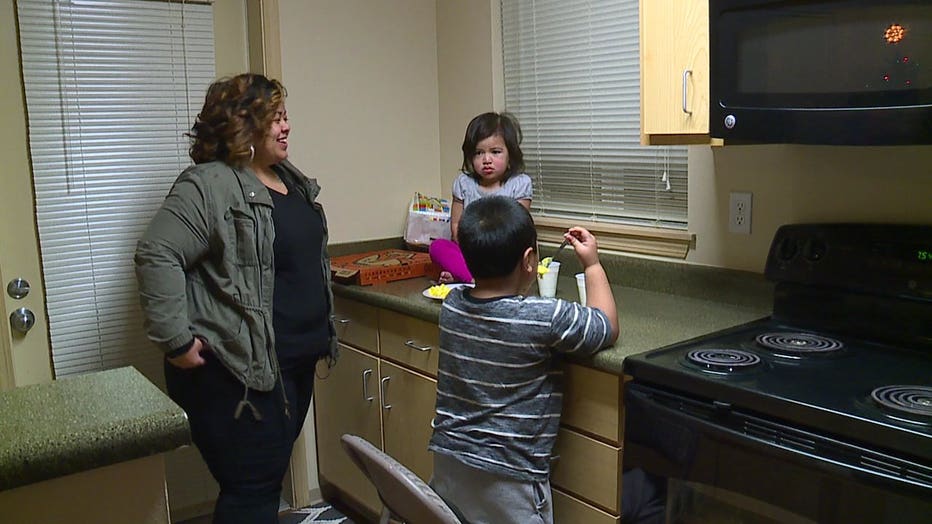 "The hardest thing for me was seeing my kids sleeping in somebody else's room," Lelea says. 
She found Mary's Place and entered the diversion program, while landing a new job in collections paying her $13 an hour.
Through the program, Mary's Place provided the $1,800 needed to move her and her kids, ages 2 and 4, into a new apartment.
"I was crying at work," Lelea says about the moment she learned the news she was getting her own apartment, "I was crying because I didn't think it was going to happen."
There's no furniture in the apartment. The family sleeps on blankets on the floor. But for a mother who's been homeless, it's such an accomplishment.
"To be honest, I'm proud of myself for coming this far," Lelea says. "Because there were times I wanted to give up; all I can say is my kids were my motivation to get into a better spot."
"The pleasure of seeing people in housing," Clithero says. "In their apartment. The joy. And seeing the kids run around and doing little dances in their apartment, there's just nothing better than that."
Diversion makes financial sense
It also makes financial sense for the community. Just look at the comparison. 
"It is a lot less," says Hartman. "And what we're seeing is families actually have resources to pull together to be part of their own solution. They're the one driving this. They have what they need already. We're just giving a little extra support."
Since the program started in April 2017, 120 families have been placed in stable housing.
The success rate has been remarkable. Mary's Place says 97% of those families have been able to keep their housing.
Mary's place credits Starbucks and the Schultz Family Foundation for putting up the money to pilot the program. 
If you would like to help, just log on to NoChildSleepsOutside.org.