Married UW, WSU rivals expecting baby tie-breaker on Apple Cup
EDMONDS, Wash. -- The stakes are high for this year's Apple Cup. A win for Washington State could mean a spot in the Pac-12 Championship Game.

But the outcome is really on the line for one Edmonds couple.




From the moment you pulled up, it's obvious Matt and Marisa live in a house divided.

"When we started dating we didn't see each other on Saturdays," explained Marissa, who graduated from the University of Washington in 2010. "It was pretty much the I'll see you once my game is done rule."

Course marriage is always a little rocky when a Coug and Husky say "I do".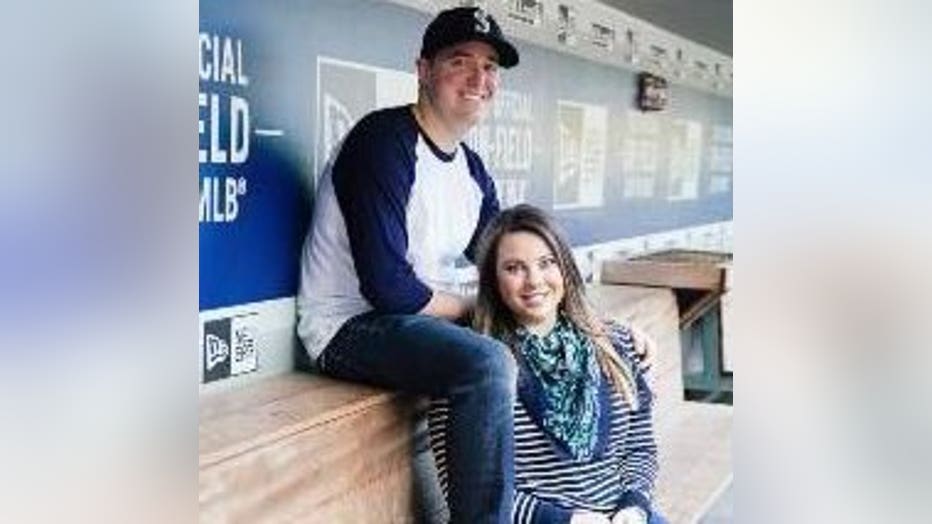 The couple met at a Mariner's game four and a half years ago and just celebrated their one year anniversary.

They're happily married... except on game day.

"Things get a little intense during game time," Matt, who graduated from Washington State the same year, laughed.  "We don't need peanut gallery comments. Marriage is hard enough – we don't need to put fuel on the fire."

So you can imagine when Matt and Marisa got the news -- they're pregnant.

"He definitely kicks during game time because there's a lot of yelling going on in the house," said Marisa.

Marisa is scheduled to induce labor this Saturday.

"It happened to be on the actual day of Apple Cup so we immediately put our tickets up for sale and we'll be next door during the game."

Even more ironic she's delivering at UW Medical Center right next to Husky Stadium.

"I was hoping that the subtle brainwashing influence of his father will, you know, really take hold but again, he can make his own choice,' said Matt.

'He' hasn't even been named yet.

"It'll be a game-time decision," said Marissa for when they'll decide.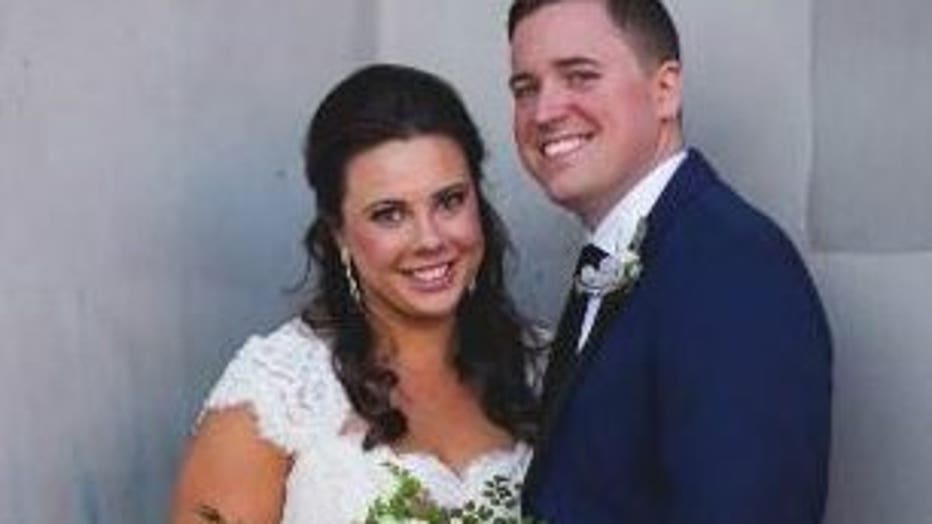 But this baby already has a lot on the line. Whichever team wins could be the gear he goes home in.

Potentially big bragging rights for the couple to had to agree the nursery would remain neutral.

"Everything has Mickey on it somewhere," said Matt.

Well, mostly neutral. Both mom and dad do have babies first ABC books for both UW and WSU on his bookshelf.

"There you go 'A' is for Apple Cup," said Matt, reading his book. "Fitting."

Matt is not exactly reading nursery rhymes to his baby on the way.

"I've sang take me out to the ballgame and then I've sung the fight song. She stopped me from singing the Coug fight song a couple times," said Matt, who jokes he does it anyway.

Get your laughs in, dad! Mom threatens come her son's tantrum times--timeout will be themed like WSU as punishment.

"I warn him the timeout, I'm-in-trouble-corner could have Butch there," said Marisa.

But the newlyweds do agree on one thing, they both hope he won't be a duck.

"Terrifies us it'll be Oregon just because he doesn't want to be a part of any of this," said Matt.

UPDATE

Jordan Lorenzo LaRocca was born Saturday, November 25 at 11:30 p.m.

Both momma and the baby are healthy.