Married couple killed in huge home explosion in Port Orchard


PORT ORCHARD, Washington -- Two people were killed when a home exploded into a ball of fire in South Kitsap early Tuesday morning.

Residents across Kitsap County were rocked out of bed by the explosion in the 3500 block of Soholt Lane in Port Orchard just after 4:00am.

Investigators waited until daylight and brought in dogs to search for the two occupants of the home. Shortly after 11 a.m., authorities said they discovered the bodies of a 70-year-old man and a 65-year-old woman.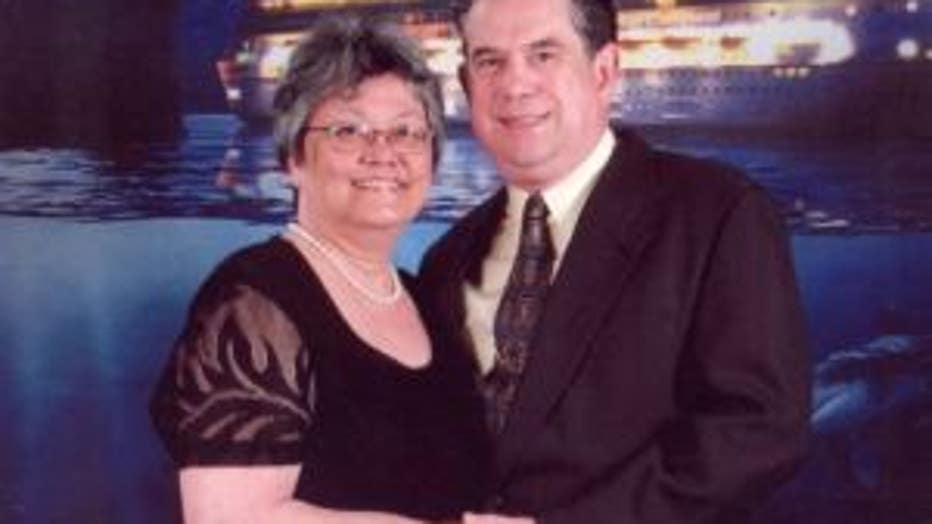 A photo of the homeowners, Maria C. McDonald and William B. McDonald


Officials could not immediately confirm the identity of the two found dead, but identified the homeowners as William B. McDonald and Maria C. McDonald.

Natashia Dault worked with Maria for eight years at the Kitsap Bank in Port Orchard.

"Just a terrible tragedy for the community, for everybody who knows her. She was like a grandmother to me," Dault said. "She was an amazing person -- warm, comforting. She was loved and will be missed by everybody.

"She made everyone's day. She was just that awesome person to be around that just made everything that much brighter."

Fire investigators are still looking into what caused the explosion. They asked ATF to assist in the investigation.

"It was loud and percussive and shook the house," wrote Kyran Riley on the Q13 News Facebook page. "I thought at first someone was pounding at my back wall with a sledge hammer."

Residents across Kitsap County reported hearing and feeling the explosion. Even folks living as far away as Renton reported hear it.




"It felt like a sonic boom," said Tracy Griffin.  "You could see that the sky was red."

Griffin said she lives roughly a mile away and was woken from a dead sleep.  She told Q13 News she got into her car and drove to where she could see the fire burning.

"It looked like a house had been completely leveled."

Griffin said she saw pieces of what appeared to be a modular home strewn across the road and in all directions from where the fire was burning.

Witnesses told Q13 News the explosion may have blown windows out of nearby Mullenix Ridge Elementary School.