Mariners to screen fans at Safeco Field with metal detectors this year
SEATTLE -- The Seattle Mariners announced Tuesday that all fans attending games at Safeco Field this year will be screened with metal detectors at the gates.

"Beginning on Opening Night, April 8, against the Los Angeles Angels, all fans passing through the gates of Safeco Field will be screened with metal detectors," the Mariners said in a news release. "This complies with Major League Baseball's mandate that all teams implement a screening program by the start of the 2015 season.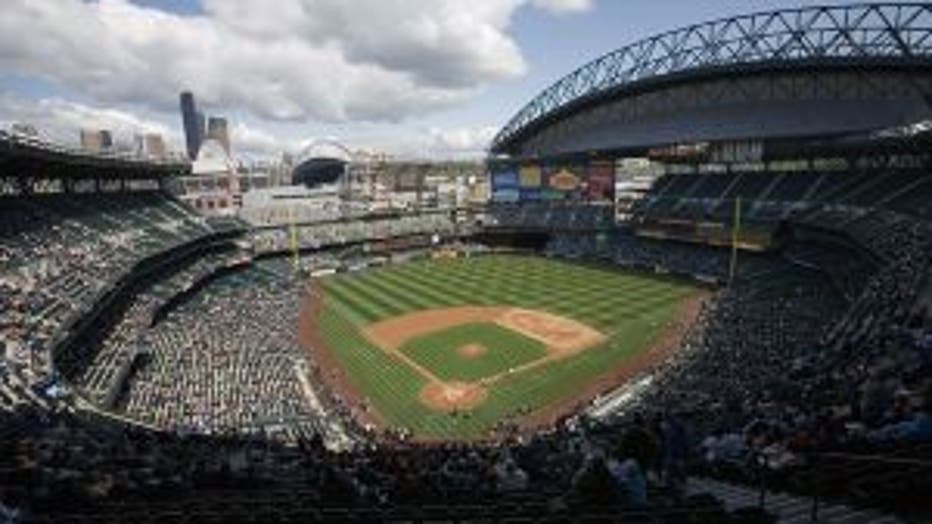 The added security measures are in addition to bag checks that are conducted at all MLB ballparks.

"Fans at Safeco Field will pass through walk-through magnetometers while their tickets are being scanned. Devices are being installed at all public entrances. Those who do not wish to pass through a metal detector will have the option of being checked with a hand-held device," the statement said.

Metal detectors will be installed at Safeco Field's Left Field Gate this week and will be operational for FanFest Jan. 25-26. "We think it's important to get started now with staff training and to familiarize the public with what they can expect this season. We don't think there will be any major problems moving fans through the gates," said Sylvester Servance, Mariners director of security.

The Mariners will continue to enforce the long-standing policy that allows bags, backpacks and purses to be carried in, as long as they are not larger than 16" x 16" x 8". All bags, including women's purses, will continue to be subject to inspection at ballpark gates.