Mariners announce McClendon's coaching staff
From Greg Johns of Seattle Mariners.com 

SEATTLE -- Mariners manager Lloyd McClendon completed his coaching staff Monday, and the group will have new and old faces when the club gathers for Spring Training this February in Peoria, Ariz.

McClendon, who was Detroit's hitting instructor before he was hired by Seattle to replace Eric Wedge, hired two coaches with whom he had Tigers connections in first-base coach Andy Van Slyke and bullpen coach Mike Rojas.

McClendon reached into the Mariners' farm system to promote hitting coach Howard Johnson, pitching coach Rick Waits, third-base coach John Stearns and infield coach Chris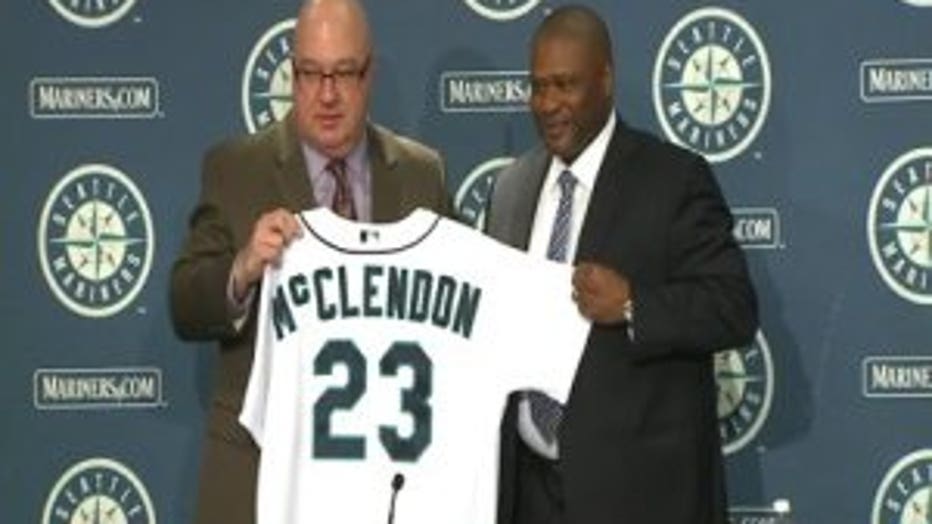 Woodward.

And the new skipper retained two members of Wedge's former staff in bullpen catcher Jason Phillips and left-handed batting-practice pitcher Scott Budner.

That group joins former Nationals third-base coach Trent Jewett, who already had been announced as McClendon's bench coach.

McClendon said retaining Johnson and Waits from the Mariners' system was a win-win situation.

"No. 1, if you have opportunity to promote from within, it's very healthy for the organization," McClendon said. "And if those guys are qualified individuals, it becomes an A-plus, and that's what we have here with a couple guys who are very capable and have similar philosophies."

For more on this Seattle Mariners story, click here.