Marilyn Strickland talks legacy with just days left in her term as mayor of Tacoma
TACOMA, Wash. -- A familiar face will be replaced by a new one as the leader of the city of Tacoma.

Marilyn Strickland has been at the same desk for almost 8 years, surrounded by the moments that define her as Tacoma's mayor.

"What was cool about being mayor at this time was that I got to serve when Barack Obama was president," Strickland said Wednesday.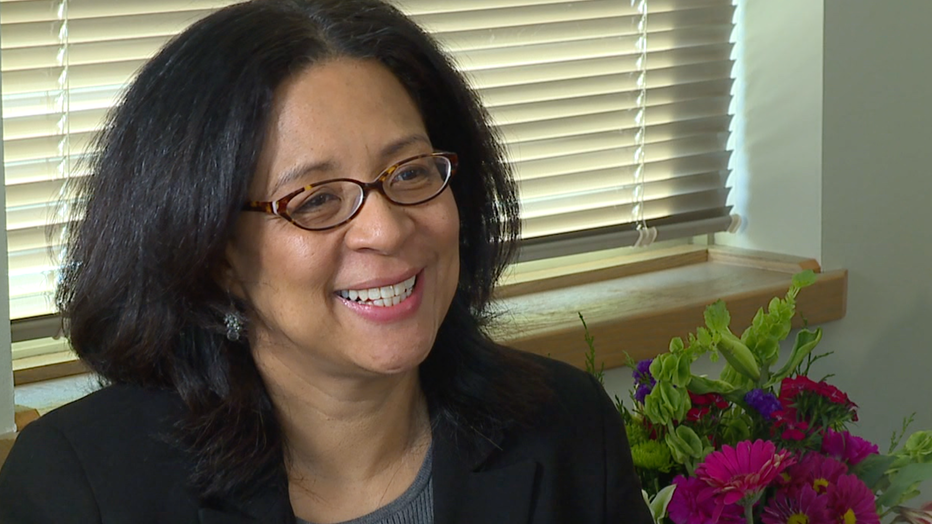 But there is someone else who has made the biggest impact on who she is as a woman and a leader.

"If I have thick skin and I am tough mentally -- it's because of my mother."

Strickland said her Korean American mother went through some tough times, first in Korea and then the United States.

"She has always emphasized education and why it's important. She's always said to me that you will have to work twice as hard to get half as much," Strickland said.

That's why she's proud of the educational achievements in the Tacoma School District during her two terms as mayor.

Strickland said that when she took office the high school graduation rate was about 55%; now it's at 86%.

When asked about her legacy and how she would like to be remembered for her time in the mayor's office, she said, "I helped boost our self-esteem because we accomplished some really big things."

One of those big things came about from her travels overseas.

"To attract more private investment -- we are now having record number of private investments coming to Tacoma."

It's about a billion dollars' worth and it includes the construction of a hotel next to Tacoma's Convention Center.

"We don't get conventions because we don't have enough hotel spaces in Tacoma," Strickland said.

Despite Tacoma's major growth, a stain on the city is its homeless crisis.

"It's a problem compounded many times by mental health, disability, unemployment," Strickland said.

Back in May, Strickland declared a state of emergency, slowly moving homeless people living in filth into a giant tent along Puyallup Avenue.

It's a transitional spot that provides the basics until the people there can find permanent housing.

"There is going to be a bottleneck and it's going to be hard," Strickland said, adding that there isn't enough permanent supportive housing in Tacoma.

"You put money to help homeless people, you will hear people say there are other ways to spend that money. The reality is if you don't spend money addressing this, we are spending it in ER visits and other ways."

As an elected official, she had to get used to the criticism.

"Some people think they can talk to you because you're an elected official -- some of the disrespect people throw your way -- but, conversely, always pleasantly surprised at how appreciative they are of your service," Strickland said.

It all comes with the prestigious job that stops on December 31, when she passes the baton to Mayor-elect Victoria Woodards.