MAP test opponents equate fight to civil rights


SEATTLE -- Teachers from Garfield High School have been leading the fight against the Measures of Academic Progress or MAP test from day one.

Now more teachers have joined the fight from other schools including Thorton Creek Elementary, Ingraham and Franklin High schools. So now at least eight schools are apart of the growing boycott . This is happening amid Seattle schools gearing up for the spring version of the MAP test which is a series of computerzied adaptive  exams used to measure a student's progress in various subjects like Reading and Math. The test does not affect a students' grade but it can be used in a teacher's evaluation.

"The boycott is not about running away from accountability what the boycott is about is that Washington spends $100 million a year on standardized tests, that money can be better invested in resources," said Garfield High School Teacher Jesse Hagopian. Hagopian says the dissent is growing locally and nationally. He sees it as a civil rights fight.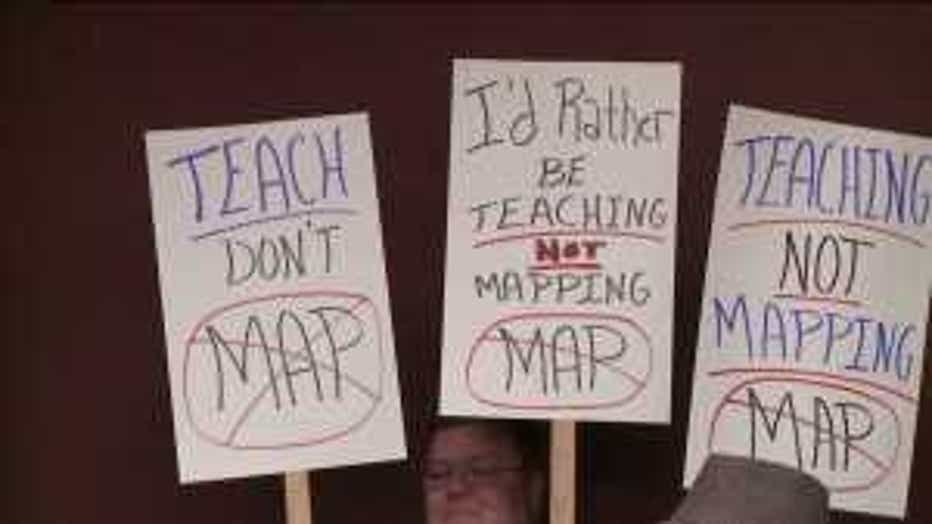 The Seattle school district on Monday said Superintendent Jose Banda's stance on the issue has not changed that teachers will have to administer the tests this spring until further notice. Parents however can choose to have their kids not take the test. For example during the winter season, 97% of the students who chose not to take the MAP test were from Garfield High. The school district says a task force has been looking into the issue since February and come next week they will make its recommendation to Banda. The superintendent will make a final decision on whether or not to issue the map test next year by mid May. The school district says at the end of the day they need to do what is best for all 95 schools in the district and the students who make up the diverse population.