Many JBLM soldiers cheer decision to allow women in combat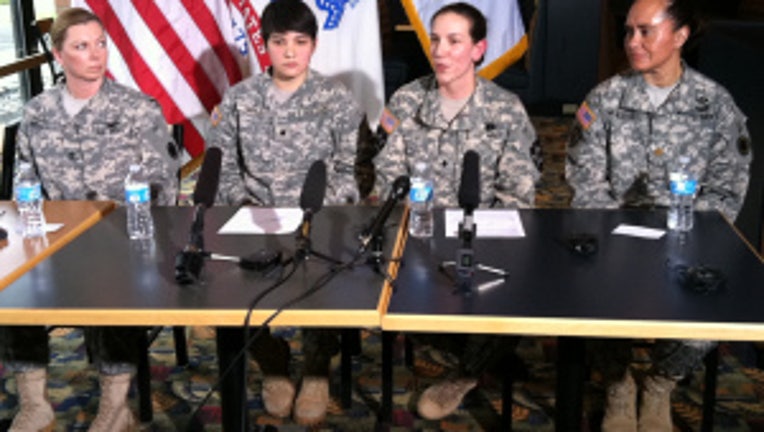 JOINT BASE LEWIS-MCCHORD -- They wear the same uniform and take the same oath.

Soon, they will be able serve in the same positions.

Many women serving at Joint Base Lewis-McChord in Washington applauded the Defense Secretary Leon Panett's decision Wednesday to lift a ban on women serving in into combat roles.

Heidi Olson, an enlisted soldier stationed at JBLM, said many women have already served in combat, fighting right alongside their male counterparts  But It was just never official.

Now, women who want to serve in combat will finally get the chance officially.

"We don't have to do the backdoor way of getting into combat zones," Olson said. "Now it's official that we can go in and attempt to do infantry if we meet the physical requirements, and I think for me personally, I'm thoroughly excited for the opportunity."



Olsen, a Purple Heart award recipient, is already dreaming of serving in the Army Special Forces.

"It's a chance to break down barriers and to start chipping away at a path for future generations for females in the military," she said.

Other soldiers agreed the decision to allow women in combat was a step forward.

"I think it's just recognition of what you've been doing," 1st Sgt. Marcia McGee said. "Women are already out there on the front doing everything the males are doing."

There are more than 4,000 female soldiers stationed at JBLM. The changes will not be enacted until 2016. The details of the plan are expected to be released in May.