Manslaughter trial of Marysville police officer in hands of jury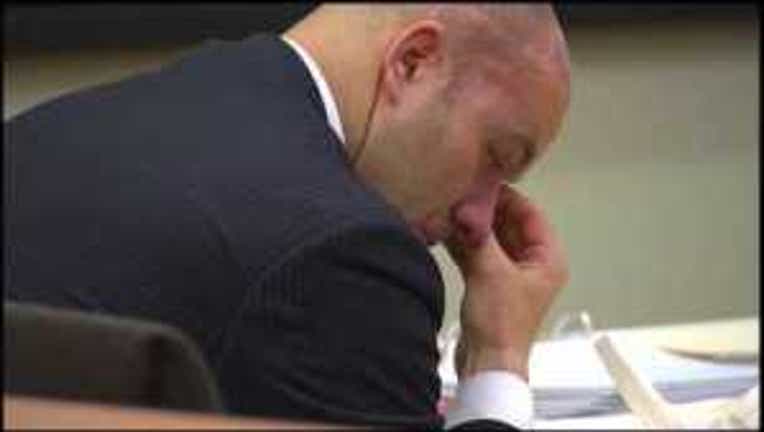 EVERETT -- The trial of Marysville police officer Derek Carlile, charged with manslaughter for the accidental death of his daughter, went to the jury Friday without the defendant taking the stand.

The eight-man, four-woman jury did not come up with a verdict after four hours of deliberation. The judge has asked them to come back and try again on Tuesday beginning at 9 a.m.

Carlile is charged in the accidental death of his 7-year-old daughter, Jenna. She was shot by her 3-year-old brother, after their father allegedly left his handgun unsecured in the family van.

Snohomish County sheriff's deputies that investigated the shooting took the stand Thursday, the first day of the trial.

"He said as they were talking, he heard a pop and that his (other) daughter exited the van saying something what he believes were the words gun and Steele," Snohomish County sheriff's deputy Brian Odenborg said.

What happened next changed Carlile's family forever.

"He said he immediately ran to the van and saw his daughter, who had been sitting in the middle seat of the van, slumped over with a blank stare on her face," Odenborg said from the witness stand.



Carlile sobbed as he listened to the testimony about that horrible night.

It was March 10 in Stanwood.

Carlile and his wife got out of the family van for only a moment at a local gallery.

They heard the gunshot and found their daughter shot in the stomach; she later died.

Testimony on opening day of the trial focused on how Carlile did or did not secure his .38 caliber revolver inside his van.

Jurors also got their first look at the weapon and where it was found in the van.

Prosecutors say Carlile left the gun in a cup holder between the two front seats unsecured, even though he knew his 3-year-old son had a fascination with handguns.

He climbed out of his booster seat, grabbed the gun and accidently shot his sister.

Prosecutors questioned investigators who first questioned Carlile.

One said Carlile said the shooting was his fault.

"You know, he, as a sounding board or when I was there, he made statements like, you know, it was all his fault. What kind of dad was he, that type of thing," Snohomish County sheriff's deputy David Chitwood said.

Prosecutors say Carlile made a number of unsafe choices in how he handled his gun that night that put his children at risk, but Carlile's attorney countered, "This was a terrible, tragic accident but it wasn't a crime.