Mandatory evacuations ordered as large brush fire in Douglas County threatens homes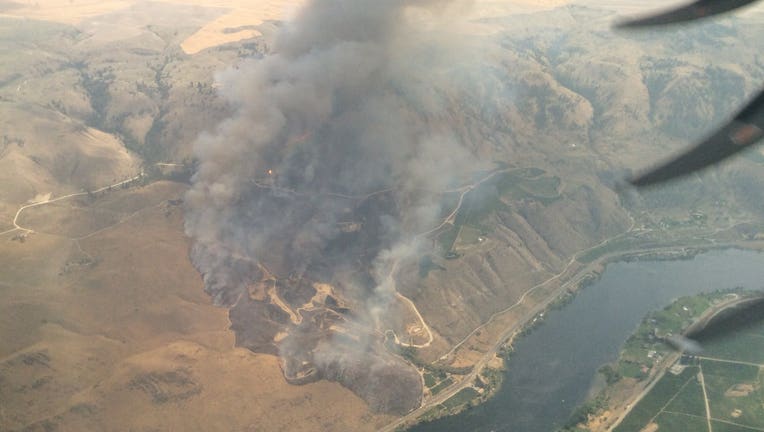 ORONDO, Wash. -- Firefighters are battling a large brush fire in Douglas County that state officials say is threatening homes, orchards and power lines.

The Chelan Hills Fire started Friday afternoon shortly after 1 p.m. Friday, authorities said. As of 9:40 p.m. Friday, Douglas County said the fire had burned an estimated 1,200 acres of grass and sagebrush.

Mandatory evacuation orders are in place for Chelan Hills homes, the state Department of Natural Resources said.




The Chelan Hills Fire is burning near the town of Orondo, in Douglas County.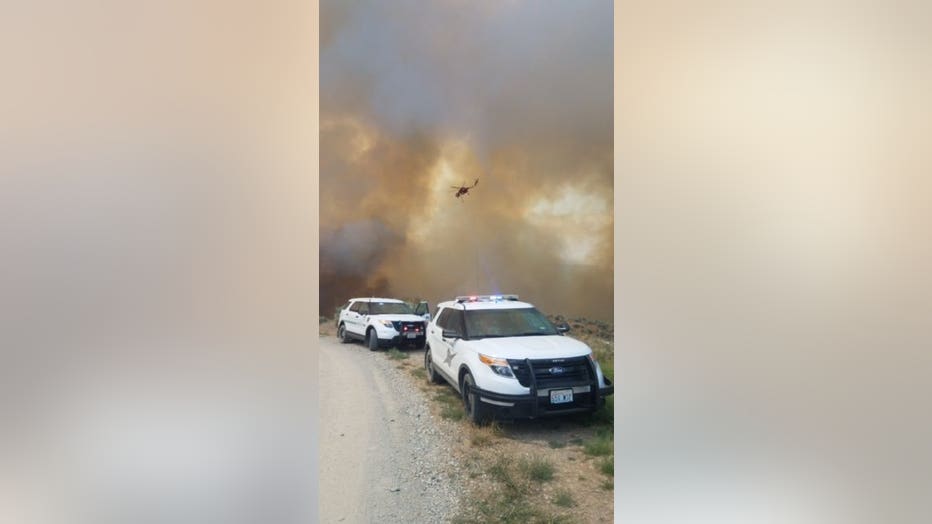 Another view of the Chelan Hills Fire in Douglas County.(Photo: Trooper Brian Moore/Washington State Patrol)


The state has authorized state fire assistance to support local firefighters. The Fire Protection Bureau is sending four wildland strike teams to battle the blaze.