Mandated city sick leave? Not so fast, Legislature says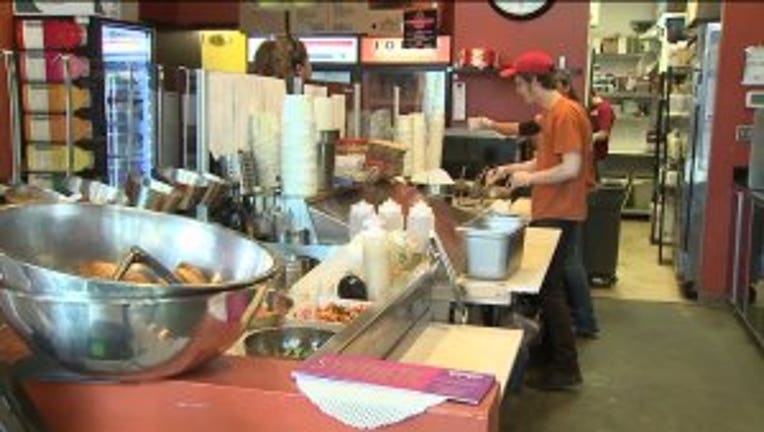 OLYMPIA -- In 2012 the City of Seattle began mandating paid sick leave for private employers.

But now there is a move in Olympia to scale back that benefit – and maybe even get rid of it altogether.

The Seattle law requires companies with at least 5 employees provide not just time off for illness, but paid time off – at least five days a year. Paid sick leave is still a very new idea. Only three cities require it, Seattle, San Francisco, and Washington D.C. The law applies not just to companies that are based in Seattle, but also companies that do business in Seattle. Companies have to provide paid sick leave for any employees who spend all or some of their day in the city limits.

"All we're doing is we're driving up costs for businesses outside Seattle with very little benefit for that individual employee," Sen. John Braun, R-Centralia, said.



Braun is pushing a bill that would eliminate the requirement for companies located outside of Seattle, even if they did business within city limits.

The bill has the support of the Senate Majority Leader Rodney Tom.

"We want to make sure that Seattle can do what they want to do, but let's not impose that on the rest of Washington state," Tom said.

Supporters of scaling back paid sick leave say their primary purpose is to protect non-Seattle businesses, but Senator Braun is also sponsoring a bill that would repeal Seattle's benefit altogether.

"The purpose of those bills is really to try open a discussion about the unintended consequences of that law," he said.

Supporters of Seattle's law are resisting efforts to change what city leaders approved in 2011.

"We're holding the fort here, trying to hold on to what we've already won, and not go backwards," said Sen. Karen Keiser, D-Kent. She would like to see the benefit required statewide.

"The choice for almost 50% of employees in our state now is go to work sick or lose a day's pay," Keiser said.  "For way too many people if they lose a day's pay they can't make the rent."  She refers to it as a "Hobson's choice."

Keiser argues that paid sick leave makes workplaces healthier.

"When people go to work sick, it's often with a contagious disease, the flu, whooping cough, even a common cold, and they can spread that disease," Keiser said.  "Most of the people who don't have paid sick leave are in direct service occupations."

But opponents of Seattle's law dispute the health benefits of paid sick leave.

"The data is not there that this is helpful," said Steve Neighbors, owner of Terra Staffing Group, a temporary staffing agency based in Everett.

"We have the worst epidemic in flu for a lot of years, in a lot of years, in Seattle, and we had paid sick leave," Neighbors said.  "The customers that come in our sick. There is sickness all around us."

Neighbors believes the health issue "is not particularly a huge one."

A public hearing is scheduled on Senator Braun's bills this coming Wednesday.