Man who was on date with missing mom now a person of interest in her disappearance


TACOMA -- A man who was on a date Saturday night with missing mother Nicole White is a person of interest in her disappearance, the Pierce County Sheriff's Department said Wednesday.

Detectives searched the Graham home of the man who was seen with White in Jeepers Bar in Spanaway Saturday night -- the last time the mother of two from Orting was seen publicly -- and towed away his car.

"They put it on a flatbed last night and towed it out," one neighbor said.

Q13 FOX News spoke with Kathy Simonson, the owner of Jeepers Bar in Spanaway,  who remembered seeing White, 28, in the establishment the night before she went missing.

Nicole was spotted at Jeepers Saturday night on a date with a man. That was the last time she was seen. Now detectives say that man is a person of interest in her disappearance.

"Nicole came with a gentleman, a gentleman that`s been in our bar many times," Simonson said.

White and the man had been at her bar before, Simonson said, and on Saturday she said nothing seemed out of place.

"They had a couple of beers, they were not intoxicated," she said. "Upon leaving, my security guy shook the gentleman`s hand, gave Nicole a hug, told them to have a good evening and they left."

Simonson is turning over surveillance video from the bar and telling detectives everything she knows.

"I haven`t slept since it happened. I have children of my own. I can't believe what the children are going through," Simonson said of White's two small boys.

Detectives and family members have been searching for White for the past four days.

"It's heartbreaking, sad, sickening," said her sister, Melissa Nieto.

She said her sister is a loving and responsible mother.

"It's very unlike her," Nieto said. "She is very responsible, she talks to everyone. She doesn`t turn her phone off."

White's mother contacted police early Sunday when she failed to pick up her sons.

White's red Dodge neon was found Monday hidden in the woods over a ravine in the 26000 block of 70th Avenue East, near Graham, with the keys still in the ignition. Search dogs on the scene led detectives to a nearby pond. However, no sign of White was found.

"We are hoping for the best, but expecting probably something sinister happened," Pierce County sheriff's detective Ed Troyer said.

Desperate for answers and clinging onto hope, Nicole`s sister said her disappearance doesn`t seem real.

"I am kind of numb to it, it doesn`t seem like reality. It's overwhelming right now," said Nieto.

Nicole White is 4-foot-10 and about 100 pounds. She has a tattoo on her neck and arm.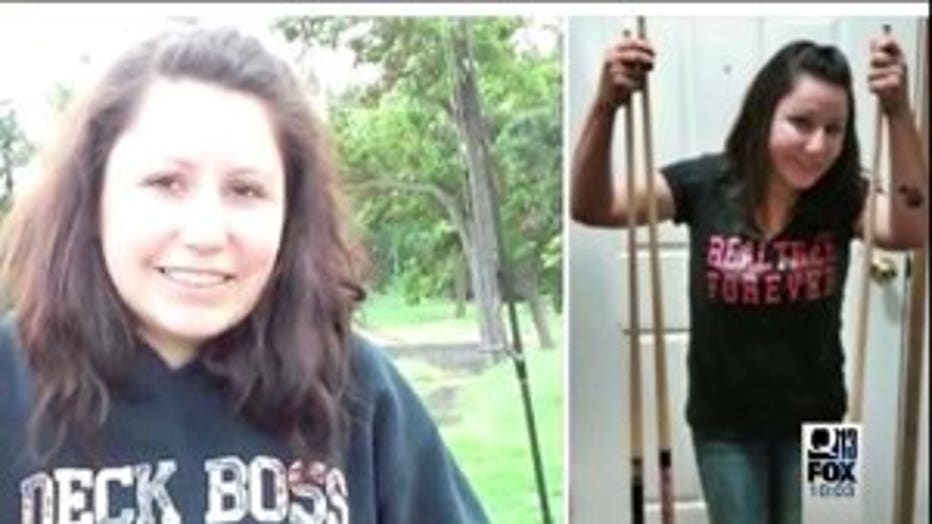 If you have any information about the case, call 911 or (253) 591-5959 or Crime Stoppers at (800) 222-TIPS. A $1,000 reward is being offered in the case.