Man who raped, killed 6-year-old Bremerton girl sentenced to 40 years to life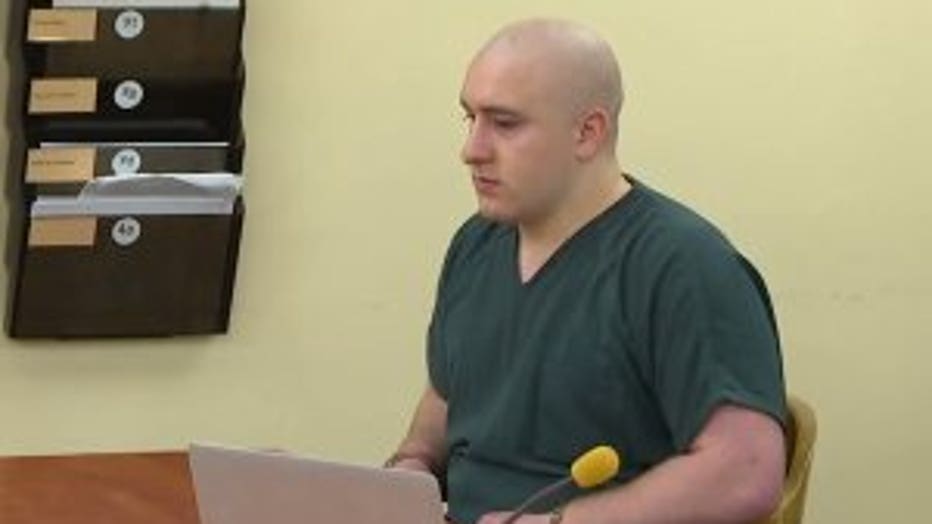 PORT ORCHARD, Wash. -- A man who raped, killed and buried a 6-year-old Bremerton girl in a mud bog in 2014 has been sentenced to a minimum of 40 years in prison.

Superior Court Judge Jennifer A. Forbes read the ruling Monday in a Kitsap County courtroom, nearly four years after the girl's horrific death.

Gabriel Gaeta pleaded guilty in February to first-degree murder with sexual motivation and child rape in the death of Jenise Wright.

On Monday, the Wright family read several letters during court describing the heartbreaking loss of Jenise.

The court also heard from Gaeta's mother, who described the boy she knew.

At the time of his arrest, Gaeta was a 17-year-old who was going to be a senior at Olympic High School and Jenise was his neighbor.

The judge concluded that Gaeta did not have a fully developed brain when he committed the crime, and that she was required by law to take into account the Miller factors which take into account the maturity level of the suspect. Those factors include a person's childhood, life experience, degree of responsibility and probability of rehabilitation.

The judge accepted the plea agreement which called for 40 years to life in prison for the murder charge and 123 months for the rape charge which can be served concurrently.

He apologized Monday in court, saying he wished he could make amends and that he doesn't know why he did it.



Jenise was last seen alive on the night of Aug. 2, 2014, at her home in an East Bremerton mobile home park. Her parents called police Aug. 3 with reports of her disappearance, sparking a massive five-day search until her body was found in a wooded area not far from the home.

Court documents said she had been sexually assaulted and died from blunt force trauma to the head, with possible strangulation. She was then buried in a mud bog.




Gaeta was arrested Saturday, Aug. 9, 2014, at his home after investigators found forensic evidence that they said linked him to the crime.

Authorities arrested Gaeta in August 2014 but in February 2017 he was found incompetent to stand trial. He was treated at Western State Hospital and was later found to be competent.