Man who helped rescue 4-year-old boy from mudslide: I'm no hero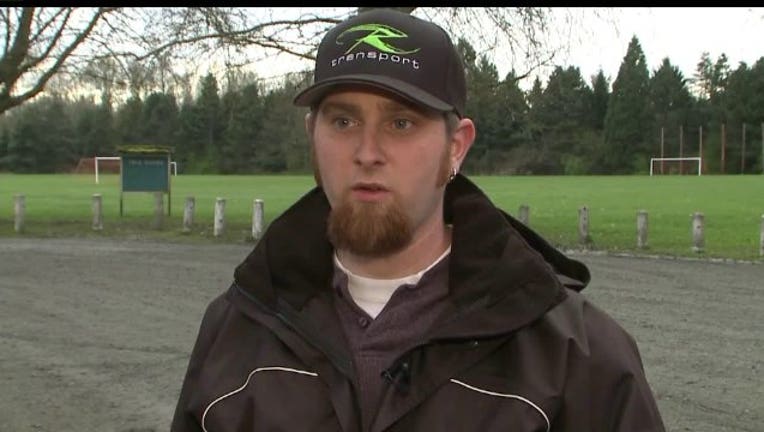 article


ARLINGTON, Wash. -- A man who helped rescue several people, including a 4-year-old boy, on the day of the Oso mudslide talked Thursday about driving upon the aftermath of the slide and hearing people crying out from the debris field.

"Once I heard people, I just instantly, it was an obligation to go out there. And, fortunately, there were others out there that felt the same way," Sean Wright said, recalling the events of that Saturday morning of March 22 when a massive mudslide near Oso, Wash., devastated the area.

Wright said he had run some errands in Arlington and was returning on State Route 530 when he came upon the mudslide, which essentially cut the highway in half.

"I could hear people out there" in the debris field, Wright said, adding that he ran into the debris field.

"I don't feel it was an act of bravery, or anything heroic," Wright said.



[trib_ndn vid=25781756]

He found two victims. Another man "happened to notice Jacob out there, the 4-year-old boy. He was conscious and standing there, about waist deep in mud, and I think he was stuck."

"It was very chaotic. There were three different helicopters hovering right over our heads," Wright said.

When he saw the other rescuer struggling to carry Jacob to one copter and falling in the mud, he rushed to help.

Together, they got Jacob to a rescue helicopter -- a scene that was caught by camera in the helicopter and seen around the world.

Wright then went back to search for more survivors.

Jacob recovered, but most of his family was lost in the mudslide. His mother, Jonielle Spillers, said she would like to meet the men who rescued her son and thank them in person. Click here to read and view her story.