Man walking to stay healthy for his grandkids killed by hit-and-run driver in Kitsap County


PORT ORCHARD, Wash. -- Police are searching for a hit-and-run driver who killed a grandfather walking in Kitsap County Saturday morning.

Deputies said 61-year-old Michael Keaton, who retired from the Navy, was walking against traffic and wearing a bright colored shirt and reflective vest when he was struck on the shoulder of Sidney Road.

He died at the scene just before 7 a.m.

"He knew that walking on the side of the road has it's dangers so he was gonna take every precaution he could to make sure he was visible to whoever was passing him in whatever conditions there were," said Keaton's daughter Tawnie Ploe.

Ploe said her father walked every day, except Sunday, to stay healthy for his grandkids. He had recently lost 100 pounds.

"He was just the best guy ever," said Ploe.

Keaton loved feeding the seagulls with his grandkids and the entire family is devastated by his death.

"Unfortunately, my oldest daughter was with my mom when they went to look for my dad and they found the roadblock and police," Ploe said. "My oldest daughter is taking it very hard, my youngest daughter is absolutely devastated and my son understands to a degree what is going on.  My nieces and nephews are heartbroken, devastated. My mom is broken."

Her parents had just celebrated their 41st wedding anniversary.



The investigation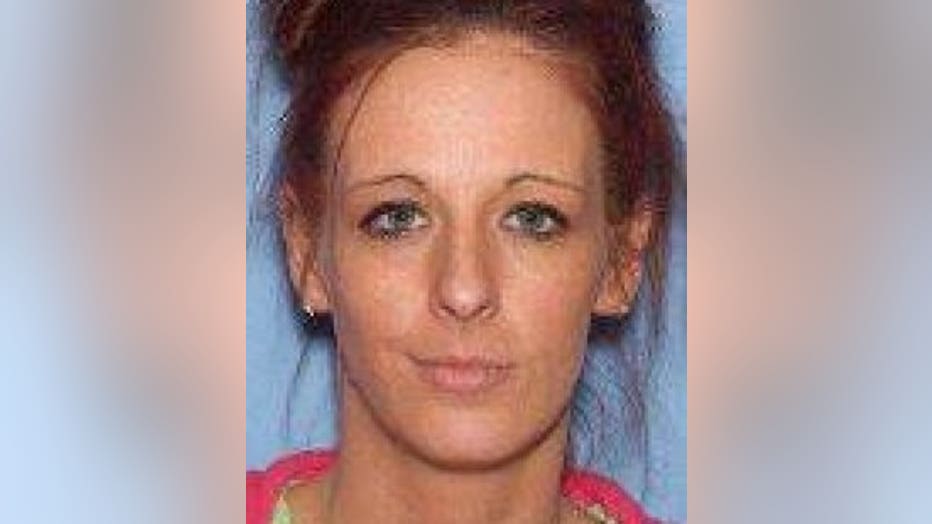 Ali Rochelle Giannini is wanted for outstanding felony drug warrants and for questioning regarding a hit-and-run that killed a grandfather. (Credit: Kitsap County Sheriff's Office)


The Kitsap County Sheriff's Office said they found the car who struck Keaton on 18th Ave E in the Midland community, south of Tacoma.

They are now searching for 29-year-old Ali Rochelle Giannini. She also goes by the name "Brittney."

Deputies say Giannini was either driving the 2016 Chevrolet Cruze that hit Keaton or knows something about the crash.

She is currently considered a person of interest.  "She's currently a transient and we want to locate her.  There's a felony warrant out and we want to speak to her to question her concerning this fatality crash, hit and run," said Deputy Scott Wilson.

Giannini has an outstanding felony warrant out of the Thurston County Sheriff's Office for possession of methamphetamine and oxycontin. She has additional misdemeanor warrants for her arrest, as well. Her last known address is in Eatonville and she frequents the Pierce County area, said Deputy Wilson.

Call 911 if you spot Giannini.  Crime Stoppers of Puget Sound is offering a $1,000 reward for any tips that lead to an arrest in the case. If you know who was driving the sedan, you can remain anonymous. Submit the info by using the p3 tips app or by calling 1-800-222-tips.