Man tries to steal truck with 2-year-old child inside; mom fights him off


BREMERTON, Wash. -- A Bremerton mother fought off a man trying to steal a pickup truck with her toddler still inside. That man then led officers on a drug-influenced chase through the neighborhood, police said.

On Wednesday, officers were called to the 1500 block of Elizabeth Avenue for an attempted vehicle theft.

In the above video, you see a woman fighting with a man in the driver's seat of a truck. It then lurches forward across the street.

The woman's 2-year-old child was inside the truck at the time of the theft.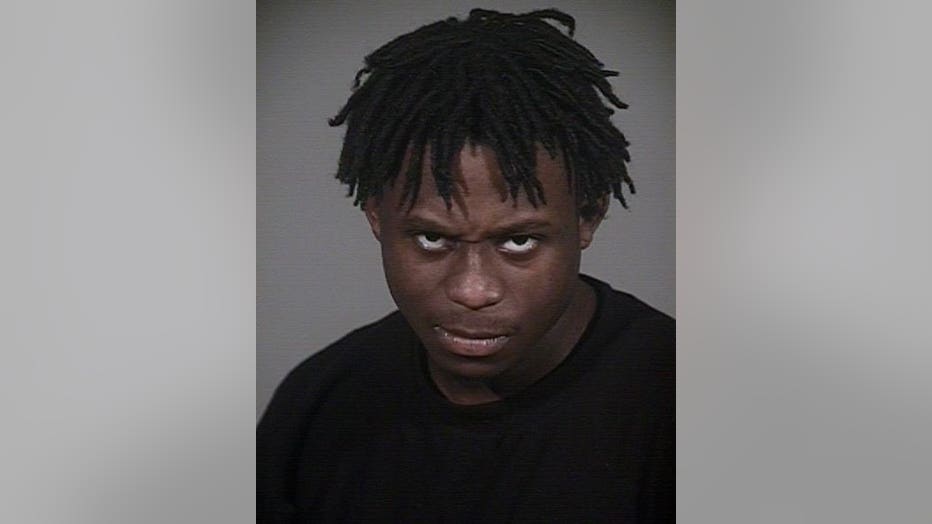 Police said the suspect, identified as 23-year-old DeShawn Jackson, punched the woman in the face before fleeing the scene.

Bicycles officers were in the area and immediately responded.

Jackson ran from officers for several blocks and tried to steal a second car. Officers caught up with him at 11th Street and Warren Avenue where Jackson had jumped into the bed of a pickup truck parked at a red light.

He then bailed out of the truck and ran into a home in the 1000 block of Warren Avenue. After being confronted by the homeowner Jackson left the home where officers found and arrested him.

Jackson faces a slew of charges: robbery, kidnapping, burglary, felony harassment, theft of a motor vehicle, assault and hit and run.

It's also believed Jackson was under the influence of drugs.