Man suffers life-threatening injuries after Jeep pins him against truck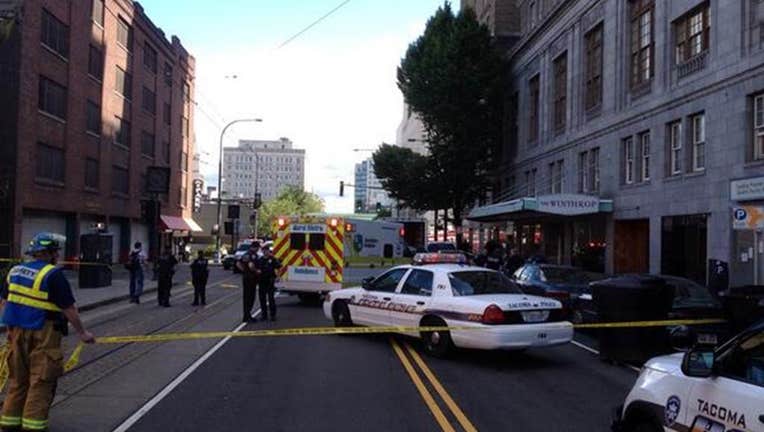 TACOMA -- A man was fighting for his life in Tacoma General Hospital Friday after a Jeep Cherokee slammed into him and pinned him against his parked box truck in downtown Tacoma, police said.

The accident happened in the 700 block of Commerce Avenue, in front of the Winthrop Hotel.

Police spokeswoman Loretta Cool, in a video interview posted on The News Tribune of Tacoma's website, said the victim was standing behind his parked truck when a Jeep Cherokee plowed into him. He was in critical condition with life-threatening injuries, Cool said.

The driver of the Jeep was detained for investigation.