Man suffers 2nd, 3rd degree burns in Lake Union boat fire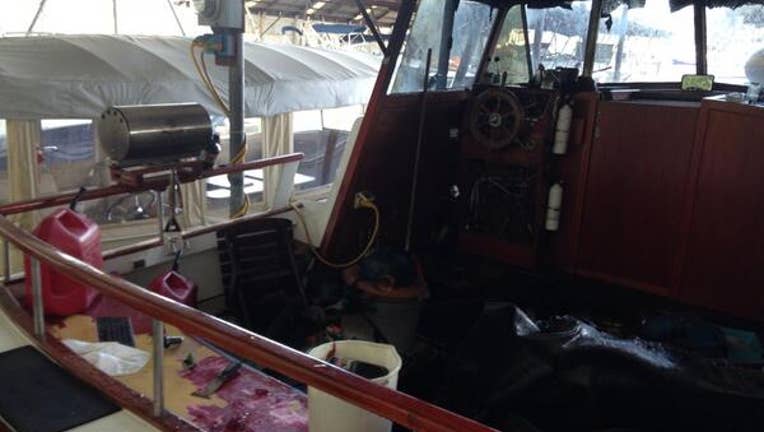 article


SEATTLE -- The 33-year-old owner of a boat in Lake Union suffered second- and third-degree burns Thursday morning when an electrical spark from a vacuum ignited spilled gasoline vapors and created a flash fire, the Seattle Fire Department said.

Firefighters responded to calls of a boat on fire around 9:30 a.m. in the 2700 block of Westlake Avenue North. Medics found a man with second- and third-degree burns to his hands, arms, torso and neck. He was taken to Harborview Medical Center. His condition was not immediately known.

The Fire Department said the badly burned man jumped into the lake to escape the blaze. His girlfriend also jumped into the lake and was uninjured.

The fire caused around $55,000 in damages to the boat, officials said.