Man struck while running across I-5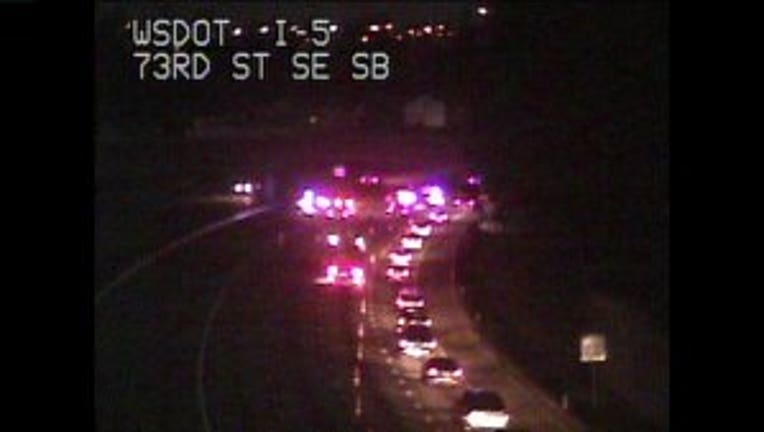 article
EVERETT -- A man who was running across Interstate 5 early Tuesday morning was struck by two pickup trucks, the state patrol said.

Trooper Mark Francis said that about 6:51 a.m. one of the two drivers saw the man crossing I-5 and tried to swerve to avoid hitting him, but his truck's mirror hit the pedestrian. The second driver saw the first truck swerve and thought he had a blown-out tire. The second driver did not see the pedestrian and struck him; the man became trapped under his truck.

When medics arrived on the scene they transported the pedestrian, who was in critical condition, to Harborview Medical Center where he underwent surgery for his injuries.

Francis said it is unknown why the man was on the interstate as there were no nearby stalled vehicles. They are also trying to determine the man's identity.