Man shot to death in University Place; may be drug or gang related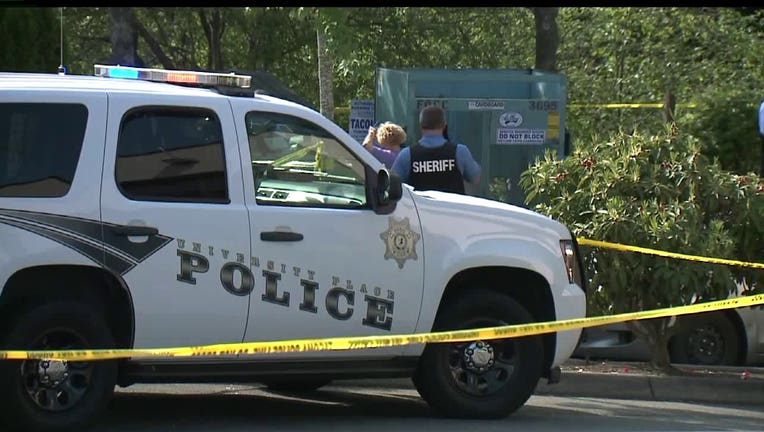 UNIVERSITY PLACE, Wash --  A man was shot and killed along a busy commercial street in University Place Tuesday afternoon.

Pierce County sheriff's detective Ed Troyer said it happened near Steph's Pizza in the 5500 block of South Orchard Street.

Troyer said the 28-year-old man was shot multiple times in the chest. One or two men fled the scene.

The News Tribune of Tacoma said Troyer told the newspaper that based on the history of the area and weapons at the scene, "we believe the probability is that it was drug- or gang-related."