Man shot in chest in Rainier Beach neighborhood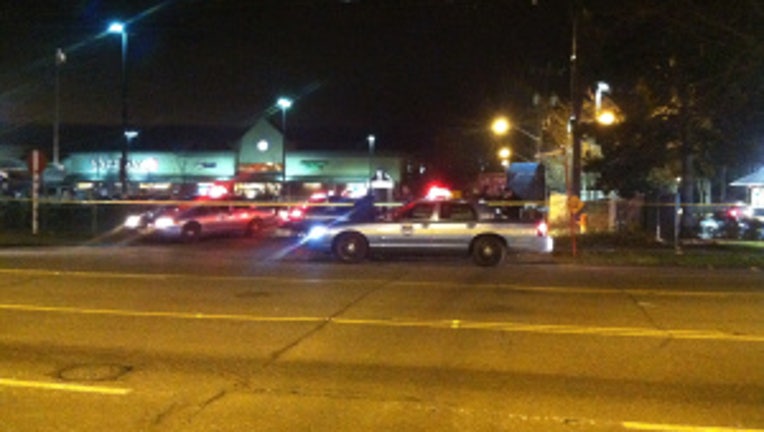 SEATTLE --"I walked out the parking lot. I heard bang, bang, bang, bang, bang."

James Anderson couldn't believe he walked out of his neighborhood grocery store in south Seattle -- and right into a crime scene.

"Crazy. Crazy, but this is kind of a crazy place," Anderson said.

Police say a man, believed to be in his 20s, was shot in the chest in the Safeway parking lot at the corner of Rainier Avenue South and 2nd Avenue South,  just after 6 p.m. The victim was transported to Harborview Medical Center; his condition was not immediately known.



At the scene, witnesses reported seeing a group of men arguing near the southeast corner of a parking lot, before one of the men opened fire, striking another man in the chest, police said.

Police searched the area and cleared the scene, but the gunman got away.

"I was a little scared. I don't know someone's got to do something about these guns," Anderson said. "Down here it's getting really bad and I really think someone's got to do something about this because you're trying to get groceries and you don't know if you can go out to the parking lot and not be shot."

Seattle Mayor Mike McGinn came to the scene and was briefed.  He said police will have extra patrols in the Rainier Beach neighborhood this weekend.

If you know anything about the shooting you are asked to call Seattle police.