Man robs scalper of Sting, Paul Simon tickets
SEATTLE -- Police are looking for a robber who apparently wanted to see Paul Simon's "Graceland" so bad, he was willing to rob a scalper for two tickets.

According to the Seattle police, a private ticket reseller, or scalper, called 911 after he was punched in the jaw and robbed Wednesday night. The man told police he was standing near the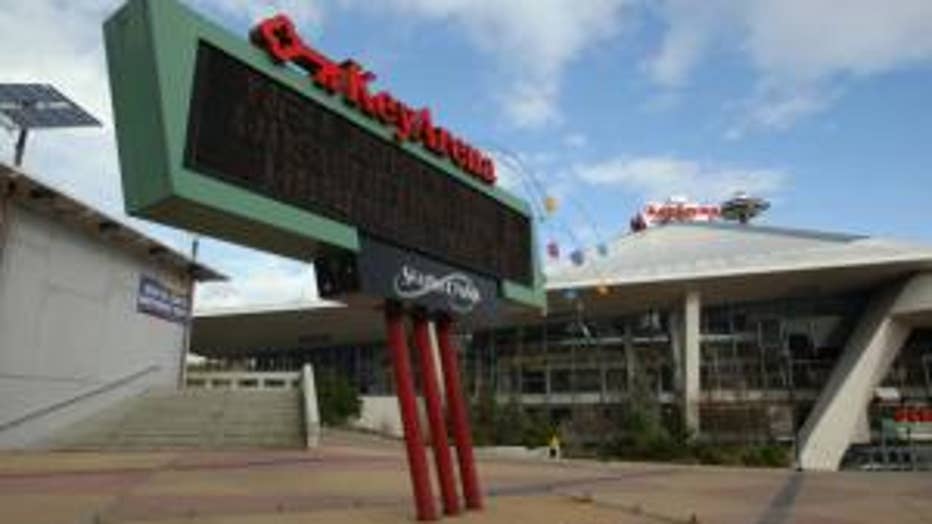 corner of 1st Avenue and North Harrison Street near Key Arena scalping tickets when he was approached by a black man in his mid-30s.

The suspect asked the man selling tickets if he "had anything good." The victim said he did, and handed the man two tickets to the Sting and Paul Simon concert that had a retail value of $125 each. The suspect then did some "sleight of hand" trick and pretending to hide the tickets from the scalper.

The scalper demanded his tickets back, but the suspect reached into his right side pants pocket and asked, "Do you want to get shot?" The victim, not believing the suspect had a gun again asked for the tickets, and the suspect punched the man in the face and ran toward Key Arena.

The man was slightly injured from the punch, but declined medical attention once police arrived, officers said. Police were unable to locate the suspect, and it was unknown if he made it into the concert.

'Scalping' or reselling tickets is legal in Washington, as long as the vendor is not on the venue's property.