Man opens fire near UW Book Store; suspect arrested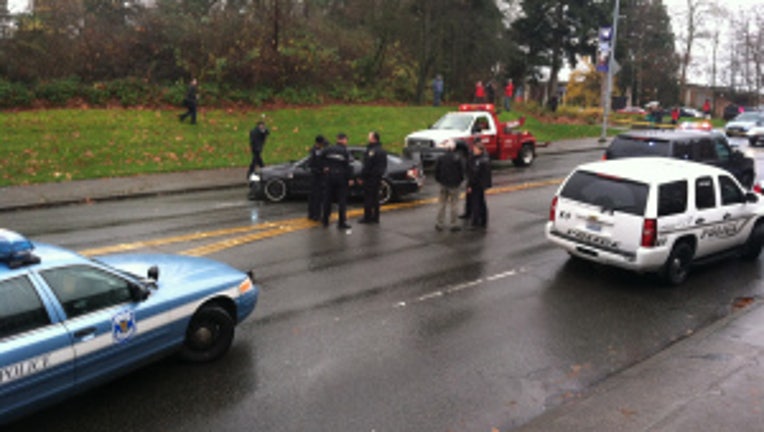 SEATTLE -- Seattle police arrested a suspect Monday afternoon shortly after he allegedly opened fire at two businesses near the University of Washington Book Store.

No one was injured in two shootings that occurred in the 4300 block  and the 5200 block of University Way NE sometime after 1:30 p.m. The suspect, a 24-year-old Asian male was transported to the King County Jail for processing.

According to police, the suspect's gunfire shattered two windows at the Crossroads Trading Company clothing store. Store employees said the man had been in the store previously, and appeared to have some sort of mental or emotional problems. He parked across the street and fired into the shop before driving off in a black Audi, police said.



An employee at a store in the 5200 block of University Way also said his building was damaged by gunfire.  The employee told police the man sat in his car and fired shot at his business.

After reports of gunfire came in, Seattle police spotted the man's vehicle near the intersection of East Roanoke and Lake Washington Boulevard. Officers continued to follow the suspect until he stopped near 18th Avenue Ne and Ne 45th Street.



The Suspect was booked into King County Jail for investigation of assault, malicious mischief and felony alluding.

Students were notified with text alerts to stay out of the area. It is unknown if the man is a university student.