Man nicknamed the 'Bawdy Bandit' wanted for adult store theft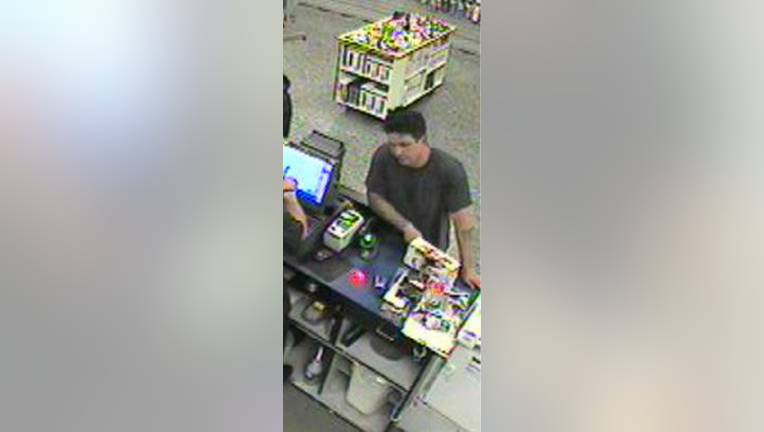 SEATTLE -- Police are hoping the public can help identify a man who stole more than $400 worth of sexy stockings, lubricants and other personal items from an adult mega-store last month on Capitol Hill.

The man -- nicknamed the Bawdy Bandit by Seattle police -- allegedly walked into the Castle Adult Megastore near the intersection of Broadway and E. John Street and started perusing the merchandise.

The man then grabbed a variety of expensive products -- including a "Rabbit," a "gentleman's pump" and various lubricants -- before running out of the store, Seattle police said. He jumped into a white SUV and drove away.

Store employees told police he took about $400 dollars worth of product overall.

The man is described as a white male in his late 40s with black hair. He was wearing a gray shirt and khakis at the time of the theft.

Seattle police are still investigating the incident, but encourage anyone with information about to call 911.