Man killed in Bremerton house fire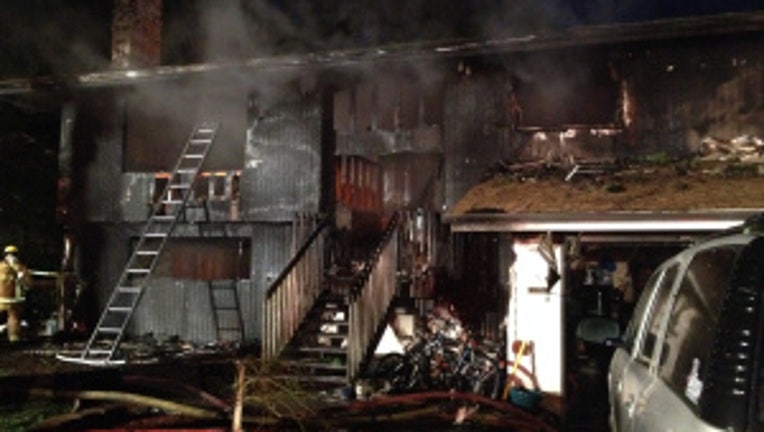 BREMERTON - An early morning fire in Bremerton Sunday claimed the life of a man, and forced seven other people to get out of the house safely.  The Central Kitsap Fire and Rescue fire department said that they responded to the home in the 6600 block of NE Wellsly Place just before 5 a.m.  Fire crews found the home to be 'fully involved' and upgraded the fire response to a 2nd Alarm.

Initial reports indicated that someone might be inside the burning home, the fire department said in a press release.  After a defensive attack, fire crews were able to enter the house and found the body of a man in the living room area.  The deceased man was not a resident of the home, the fire department reported.

The Kitsap County Sheriff's Office and the County Fire Marshal are on scene to conduct an investigation.  Red Cross is assisting the family members, and a Chaplain with Central Kitsap Fire and Rescue has responded.

The identity of the victim has not been released.  The cause of the fire is under investigation.