Man injured after running into Metro bus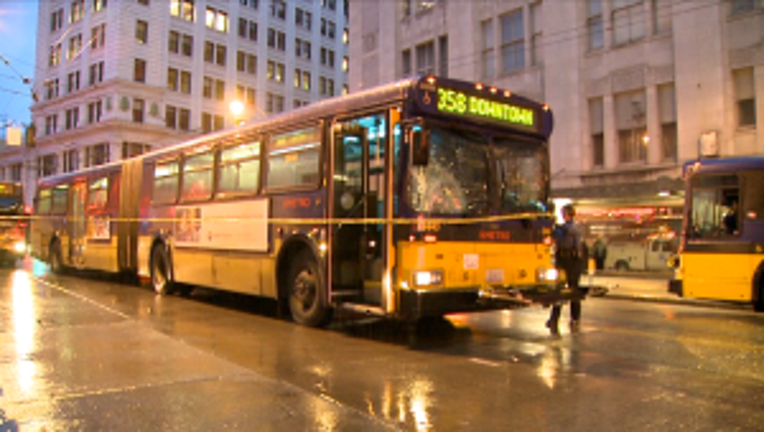 article
SEATTLE - The driver of the Metro bus allegedly hit a man Tuesday morning when he walked in front of the bus in downtown Seattle.

The victim, in his 30s, allegedly walked out in front of the bus early Tuesday morning near the intersection of 3rd Avenue and Stewart Street.

Witnesses said the man hit the bus' windshield and then was thrown to the side of the bus. The man was able to get up and walk several blocks before firefighters arrived. He was located near 4th Avenue and Pine Street and witnesses said that the man appeared to have injuries to his ribs and head, but that he also appeared to want to get a cup of coffee at Starbucks rather than getting help for his injuries.



Kyle Moore with the Seattle Fire Department said they transported the man to Harborview Medical Center with serious injuries.

A Seattle Police Department drug recognition expert evaluated the driver after the crash, which is routine company procedure. Police said the driver exhibited signs of being under the influence of drugs and/or alcohol and was detained.

"Our officers detected possible signs of impairment so he was investigated further," Seattle Police Department Spokesman Jeff Kappel said.



He was taken to a local hospital to have his blood drawn.  He was released to the care of Metro supervisors, which will conduct it's own investigation. The Metro Driver's Union said the driver passed a compnay administered alcohol test Tuesday. He has been placed on administrative leave pending the outcome of the investigation.

The investigation is ongoing, police said.