Man in bulldozer rampage sentenced to 29 months, blames incident on meth use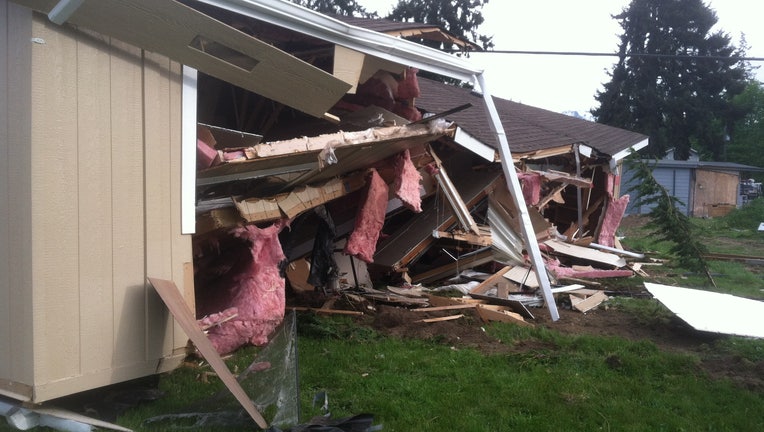 PORT ANGELES -- The Port Angeles man who drove his bulldozer into homes, over vehicles and through a power pole in the Gales Addition neighborhood in May 2013 was sentenced Wednesday to 29 months in prison, with credit for 13 months already served.

He was also ordered to pay financial restitution totaling $38,000 to two homeowners and the Clallam County Public Utilities District.

It was part of a plea deal between the prosecution and Barry A. Swegle, 52.

Swegle had pleaded guilty to seven counts of first-degree malicious mischief and three counts of gross misdemeanor reckless endangerment stemming from the May 10, 2013, incident.

According to the Peninsula Daily News, Swegle left four homes damaged or destroyed and also damaged a Ford F-250 pickup truck, a riding lawn mower, a boat and a power pole, which cut electrical power to thousands of people.

Swegle's bulldozer was seized after his arrest and will now be auctioned off, with the money from the sale to be divided up between the two homeowners and the county PUD. Swegle agreed to a protection order preventing him from being within 1,000 feet of the two homes he damaged. He is not allowed into his old neighborhood.

Swegle apologized in court Wednesday and blamed the incident on his longtime meth use.

Swegle has remained in the Clallam County Jail since the incident in lieu of $1 million bail.