Man in black trying to cross 8 lanes of I-5 hit by car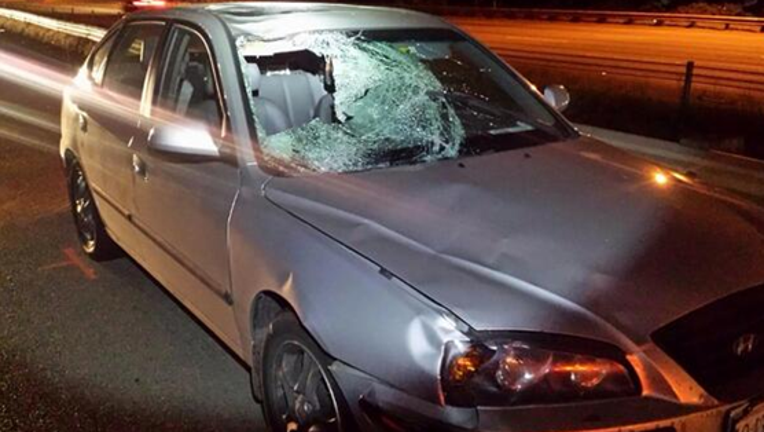 TACOMA -- A man trying to cross eight lanes of traffic on Interstate 5 near Tacoma was struck by a passing car Monday night, Washington State Patrol Troopers said.

Troopers said a drunk 41-year-old wearing all black tried to cross the busy freeway around 11 p.m. when a silver 2005 Hyundai Elantra driving northbound hit the man near Milepost 136.

The man on foot was taken to a local hospital with serious injuries, and the driver of the car was also taken to the hospital with cuts on his face. The driver was not impaired and released from custody following his hospital visit, troopers said.

It is unknown if the man on foot will face criminal charges for negligence.

At least three lanes of northbound I-5 were blocked following the accident. The roadway was reopened a short time later.