Man hurt in high-speed crash in Kitsap County (PHOTOS)


KITSAP COUNTY -- One man was hurt when two pickup trucks collided Thursday afternoon on Highway 3 near Thompson.

According to the Poulsbo Fire Department, only one person was in each truck. One of the drivers was not hurt. The other was taken to a Bremerton hospital with non life-threatening injuries.

It's not clear what caused the crash. Washington State Patrol is handling the investigation.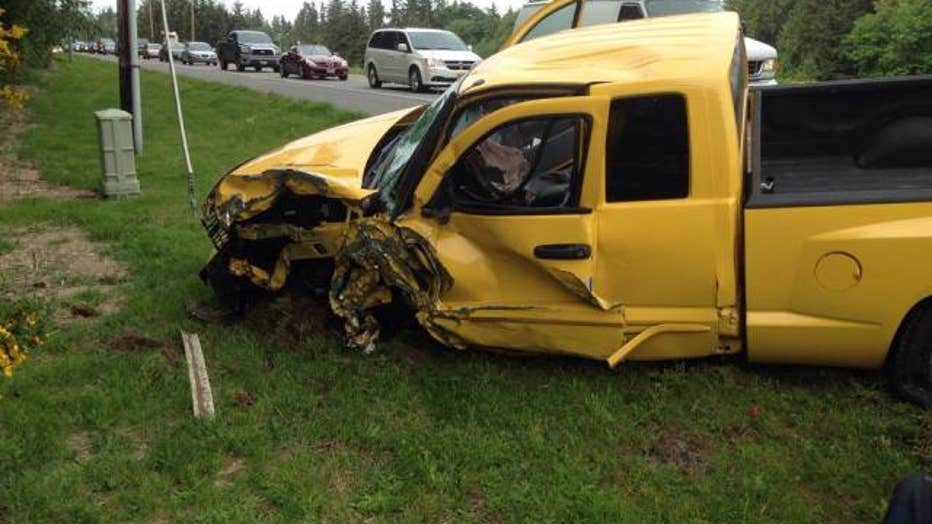 (Photo: Poulsbo Fire Department)