VIDEO: Bystanders don't react as man is beaten with hammer in broad daylight in downtown Seattle
SEATTLE - A man who was hit in the head with a hammer during a robbery in downtown Seattle last week has died from his injuries.
On Jan. 13, witnesses told officers they saw a man, later identified as 34-year-old Christopher Martin, approach someone who was trying to cut off a bike lock near Pike Street and Fourth Avenue, according to court documents. 
Martin then said something to the man cutting the locks and they both eventually walk away, witnesses said. Then, Martin came up behind the man and hit him in the head with a hammer, according to court documents. 
The victim was attacked in broad daylight. 
Video obtained by FOX 13 shows multiple angles of the violent attack. The videos also show the reactions of those passing by-- or lack thereof. On the street, several people watch the entire attack. Some look back, but most keep walking. No one appears to lend aid to the victim or call 911.  
Martin walked off after the "seemingly unprovoked" attack and was arrested nearby, court documents said. Undercover officers were nearby on drug surveillance and saw Martin swinging the hammer. However, they did not see the actual attack since a bus pulled up, obstructing their view.
The 53-year-old victim was taken to Harborview Medical Center. On Jan. 19, officials confirmed that the man died from his injuries.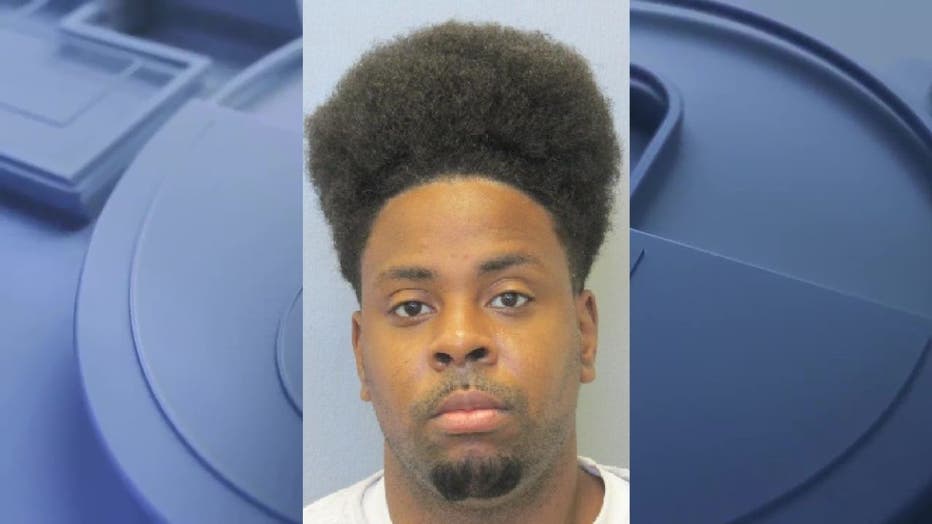 Christopher Eugene Martin (DOC)
Martin was charged with first-degree assault and first-degree robbery. Additional charges are likely now that the victim has died.
King County prosecutors argued that Martin "was a danger to the community" and was "unlikely to return to court if released again."
Prosecutors say Martin has an "extensive criminal history."  He has previously been convicted for misdemeanor assaults, theft, burglary, violation of a protection order, hit and run, and robbery. 
Martin also violated the conditions of his release with the alleged hammer attack, according to court documents. He was released from jail on his own recognizance for allegedly threatening to kill someone at a transit station for their jacket. 
He remains in King County Jail on $250,000 bond.