Man "going nuts" gets on a bulldozer, takes out houses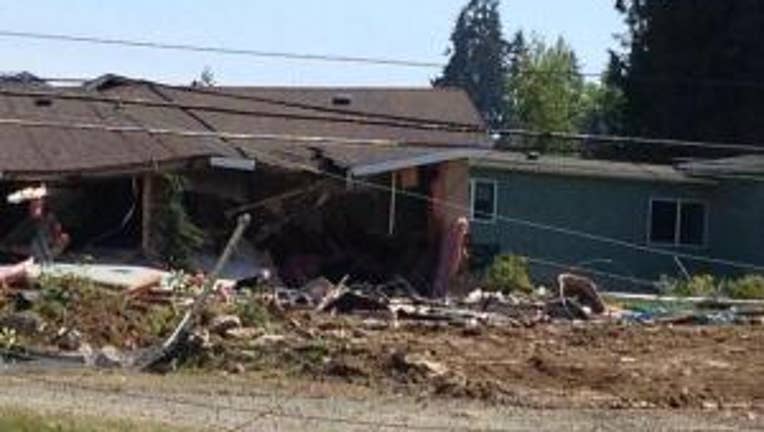 PORT ANGELES - Police have a man in custody after he got on a bulldozer and then went on a wild spree damaging four homes and knocking out power to thousands in the Port Angeles area.  Police said that the mayhem started just after noon Friday when two homes were damaged on Baker Street, in the Gales Addition area.

Keith Haynes, who lives in the area, told the Peninsula Daily News that the man "just went nuts....he took a skidder and took out two houses." A woman was in one of  homes, the other was unoccupied, Haynes told the Peninsula Daily News.  A skidder is a bulldozer-like device, used in logging.  Howe told the paper that the man arrested owned the skidder.

Clallam County PUD spokesman Mike Howe said that power was knocked out to "thousands" just around 12:20 p.m. Friday.   Power was later restored to all but 200 customers. The outage could go on until Saturday morning.  Customers that will be without power into the evening are up Golf Course Rd, along Ennis & Pioneer, Roll-Inn Trailer Park, the areas West of Gales.

Clallam County Sheriff's Office said that there were no injuries reported.