Man gets 43 years in fatal shooting of JBLM soldier outside Tacoma club
TACOMA, Wash. (AP) -- A man convicted in the fatal shooting of a man outside a Tacoma nightclub has been sentenced to over 43 years in prison.

Marshall Wilson, one of two men tried for the death of 22-year-old Daquan Foster, was sentenced Friday in Pierce County Superior Court.

Wilson was convicted of murder, assault, and unlawful gun possession.

The court ordered a mistrial regarding the other man charged, Randy Donaldson, after jurors failed to come to a decision.

Charging papers say Foster was leaving the club with his wife and friends Oct. 28, 2017 when some sort of argument started with Wilson, who was outside, as was Donaldson.

Documents say Foster was shot several times and died at a hospital. His wife was shot in the thumb.

Wilson in court maintained that he was innocent and said his heart goes out to the family for their loss.

 

TACOMA, Wash. -- A 30-year-old man was charged Tuesday with second-degree murder and first-degree assault in the shooting death of JBLM soldier Daquan Foster, 22, outside a Tacoma nightclub on Oct. 28.

Foster's wife was wounded in the attack.

Defendant Randy Donaldson is the second person charged in the case.  The other, Marshall Wilson, was charged with the same crimes last week.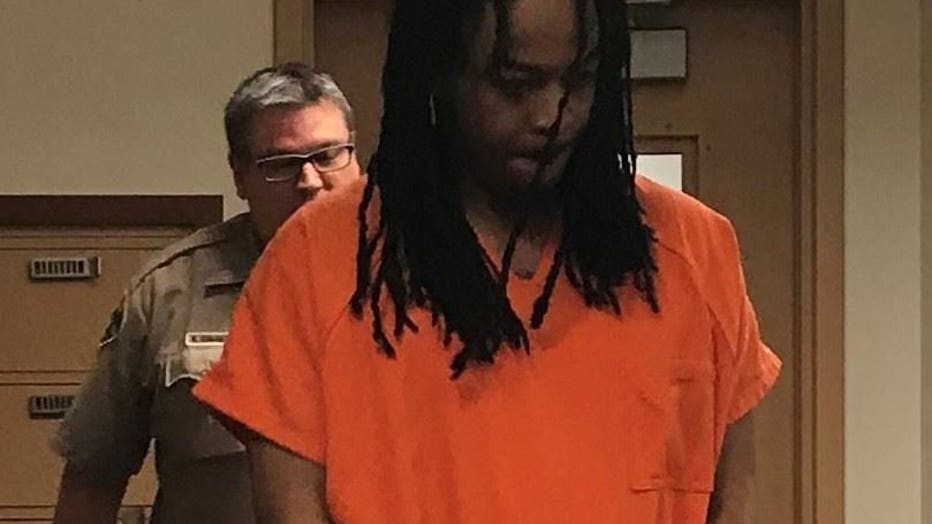 Donaldson pleaded not guilty. He was being held in the Pierce County Jail in lieu of $1 million bail.

The prosecutor's office said Foster, his wife, Olivia Brown, and two friends went to the club Latitude 84 at 84th and Hosmer in Tacoma on Oct. 28. At closing time, Foster, Brown and their friends were walking to their car in the parking lot when Foster got into a fight with a man subsequently identified as with Marshall Wilson, another defendant charged with murder in the case.

Prosecutors said Donaldson pulled out a large handgun during the fight, and Brown told officers that she and her husband turned and ran toward their car when the shooting started. Foster, hit by multiple bullets, did not make it back to the car. Brown was also struck by a bullet in her thumb.

Witnesses told officers that numerous shots were fired and that there were two shooters.