Man gets 30 years for killing Woodinville High School teacher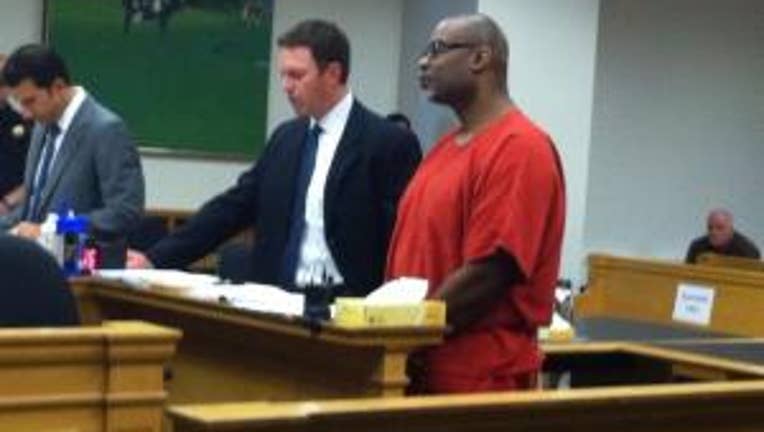 SEATTLE -- Johnnie Lee Wiggins, a former bodybuilder, was sentenced Friday to 30 years in prison for killing Woodinville High School teacher Prudence Hockley outside of her home last Christmas Eve.

Hockley, 55, who reportedly was romantically involved with both Wiggins and another man at the time, died from massive blows to the face and head.

Hockley, an English teacher who had joined the Woodinville High School staff in 1997, slipped into a coma and died on Christmas Day 2012 from her injuries.

According to police documents, witnesses said Wiggins showed up uninvited at the front door of Hockley's Seattle home on Christmas Eve while the other man who Hockley was romantically involved with was there.

The other man, a 43-year-old, told police that Hockley panicked and told him to go out the back door while she dealt with Wiggins. The 43-year-old man left.

According to court documents, Hockley's 13-year-old daughter called a 911 dispatcher and said that her mother had been "pushed" outside the house and was bleeding from the head.

Police said the girl also told the dispatcher that the suspect was "Johnnie."

The daughter told police she ran outside and found her mother lying on the concrete driveway with blood running from her head. She said she asked Wiggins, "What did you do to my Mom?" and he calmly replied, "It was G.B. (the other man)." Wiggins then got in his car and drove away, according to the daughter.

A co-worker of Hockley's told police that Hockley had two men in her life, that she had been dating G.B. for seven years and began seeing Wiggins in the summer of 2012. Wiggins was an employee of a gym that Hockley used, the witness said.

Hockley's daughter said her mom told her Wiggins had "roid rage" from the use of steroids and that he was jealous of other men.

Police said Wiggins had an extensive criminal history in North Carolina and Georgia that includes convictions for physical assaults against women.